Update (Monday, August 1st, 2022 at 1:45 p.m. PT): Good news, Trainers! Daily Adventure Incense is now available for all players. Niantic announced this development on Pokémon GO's official Twitter account, along with a short trailer promoting the feature. Good luck with your 15-minute adventures!
---
Trainers, there's a new way to enjoy the Season of GO in Pokémon GO! Niantic announced today that a new Incense is coming to the game and is rolling out to players all over the world.
This blue Incense device is called Daily Adventure Incense, and if you couldn't tell by the name, it's an Incense device you can use once a day. Daily Adventure Incense only lasts for 15 minutes (once activated), but you can encounter a variety of Pokémon – from Pokémon you might not see frequently in the wild to legendaries! In fact, Trainers who have access to this feature have been reporting encounters with Galarian Articuno, Galarian Zapdos, and Galarian Moltres! Happy Pokémon GO debut to you, you wonderful birds.
Niantic released a breakdown of the new feature on the official Pokémon GO blog. Here's how Daily Adventure Incense will work and what other features are associated with it: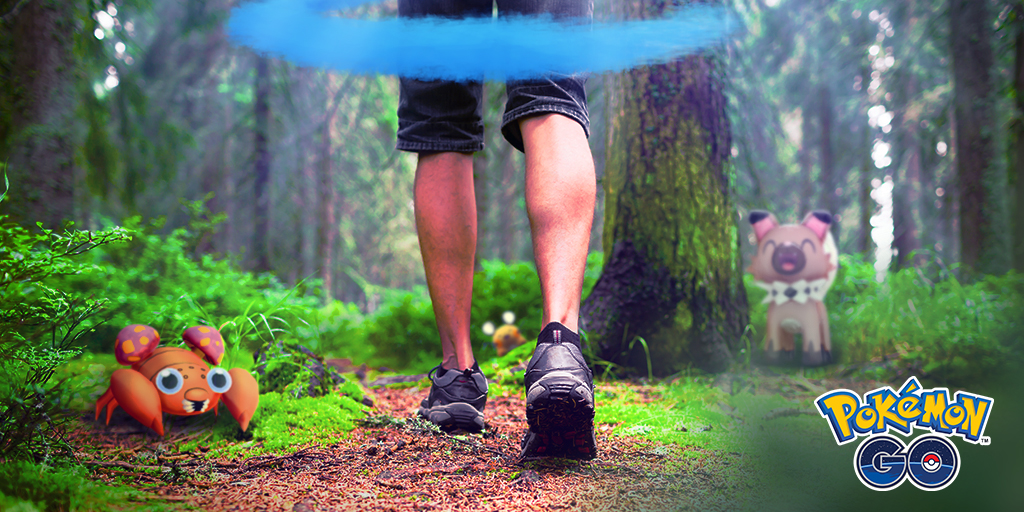 Daily Adventure Incense is a one-time use special Incense.
Trainers can only hold 1 Daily Adventure Incense at a time. Once used, they will receive another one for free on the following day.
Once activated, Daily Adventure Incense will last for 15 minutes.
Walking affects the spawn rate of Pokémon from Daily Adventure Incense – so you'll need to move to discover Pokémon.
Daily Adventure Incense cannot be activated/stacked with other Incense devices AND/OR the Mystery Box.
If you are running low on Poké Balls (less than 30 total Poké Balls, Great Balls, AND/OR Ultra Balls), you'll receive 30 Poké Balls after activating the Daily Adventure Incense.
Pokémon that will appear during your Daily Adventure Incense time include Pokémon that you've previously caught and Galarian Articuno, Galarian Zapdos, and Galarian Moltres.

Data on this is still being collected – specifically region-exclusive Pokémon, Unown, and more. Legendary Pokémon seem to be given staple thanks to a datamine (via PokéMiners).

After completing your Daily Adventure Incense session, you'll get a recap image that shares what Pokémon you caught. This image can be shared via social media.
How will you know if you're able to use the new Daily Adventure Incense feature? Boot up Pokémon GO and if Rhi has Special Research quests for you (A Mysterious Incense Part 1 and A Mysterious Incense Part 2), then you're ready to go!
Make sure to collect the Daily Adventure Incense from Part 1 and then activate it via selecting it in your bag or selecting the icon under the compass on the main screen. From there, good luck on encountering some Pokémon, Trainers!
Leave a Comment