You may be able to find Mario Kart Arcade GP and its successors at quite a few locations, but you will never find the Nintendo Switch iteration in the wild like this. Reddit user biz101782 has created an incredible Mario Kart 8 Deluxe arcade-style cabinet with a working racer rig setup. Below, readers can take a look at the custom build in action along with some of the behind-the-scenes process it took to bring the rig to life.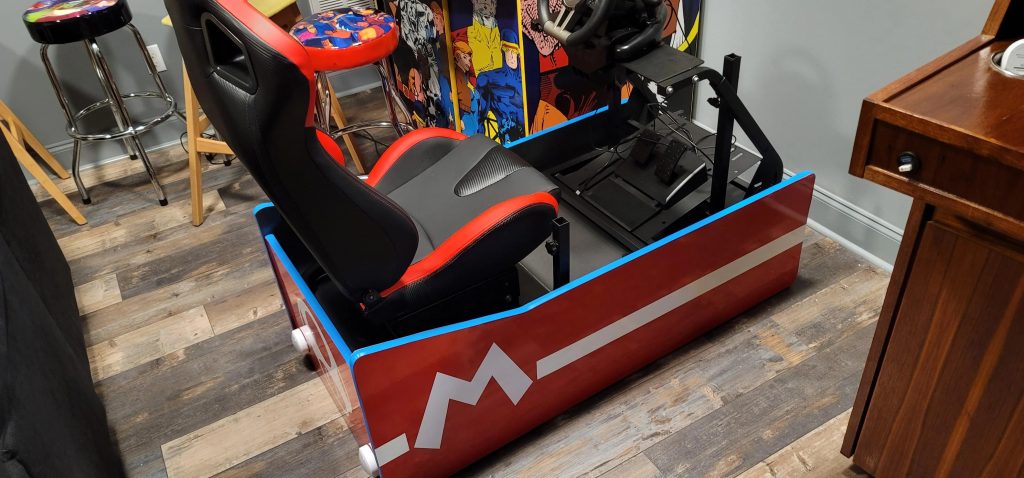 Proudly displayed next to the Redditor's custom four-player X-Men cabinet — which also deserves major credit for its sheer authenticity to its iteration of the classic Marvel comic book series and the 1992 game — the Mario Kart 8 Deluxe arcade cabinet's overall build is inspired by the titular plumber's colors and kart emblems from throughout the franchise. For eagle-eyed viewers, a Nintendo 64 logo can also be spotted on the center of the steering wheel.
According to Redditor biz101782, the Mario Kart 8 Deluxe cabinet took them about 50 hours to create and assemble. The cabinet utilizes wood, stencils, red auto vinyl wrap, a television, and of course, a Nintendo Switch connected to a USB PXN V3III PC Racing Wheel. While you may not get to enjoy this creation yourself, you can always feel good knowing that the two daughters playing on the cabinet will grow up with the definitive Mario Kart experience!
Gallery
Leave a Comment