Just peachy! Mattel and Hot Wheels have produced a special Pink Gold Peach toy car and figure, set for debut at San Diego Comic-Con in just a few days.
The special release joins an extensive lineup of die-cast Mario Kart Hot Wheels released already, though the metallic sheen of Peach's expressionless visage certainly does give it that "limited edition" flair, doesn't it?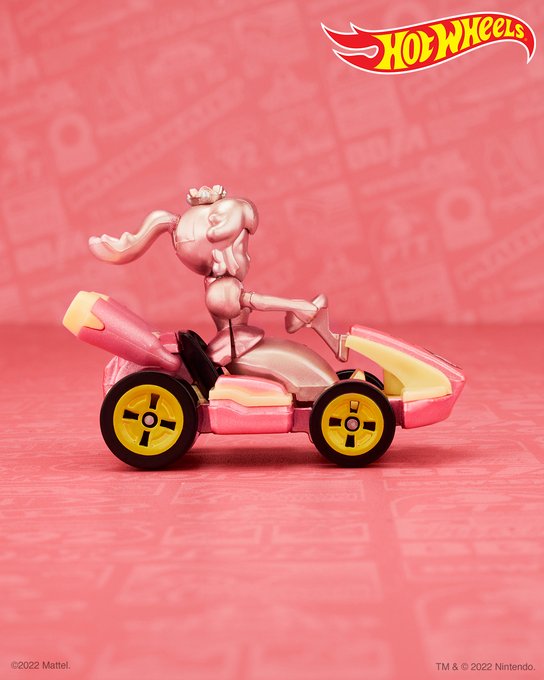 The model will be available on mattelcreations.com on the 22nd, two days after it debuts at SDCC on the 20th. No word yet on pricing or exact quantity, though if you really need this Pink Gold Peach in your life, this is presumably an opportunity you don't want to miss.
Leave a Comment