You may or may not be familiar with the ARTFX J line of figures from Kotobukiya. This high quality set of figures cover a wide variety of anime series and games, including a very extensive lineup of Pokémon figures covering famous Trainers (especially protagonists) and their Pokémon. Well, another new figure in the pipeline was announced today, as Brendan from Omega Ruby and Alpha Sapphire is getting a ⅛ scale figure, paired with Treecko as a starter.
【初発表】
コトブキヤ『ポケットモンスター』フィギュアシリーズ「ARTFX ユウキ with キモリ」製品化決定!
原型用イラスト担当させていただきました✨

「ハルカ with ミズゴロウ」再生産も決定!
やったぜ✌https://t.co/s78L1xItZW#ポケモン #pokemon #ありがひとし #ポケモンORAS #コトコレ pic.twitter.com/5dCtVbFUL8

— ありがひとし (@ariga_megamix) July 18, 2022
In addition, the ARTFX J figure of May and Mudkip — originally released all the way back in 2017 — will be getting a reprint, which will help bring down the high price the figure has on the market ($332.59 on Amazon as of the time of this writing). The Brendan figure is planned for a Spring 2023 release, which is also presumably when May will be reprinted (are they gonna come out in… heh… May?). But we'll update you on any logistic details when the time comes.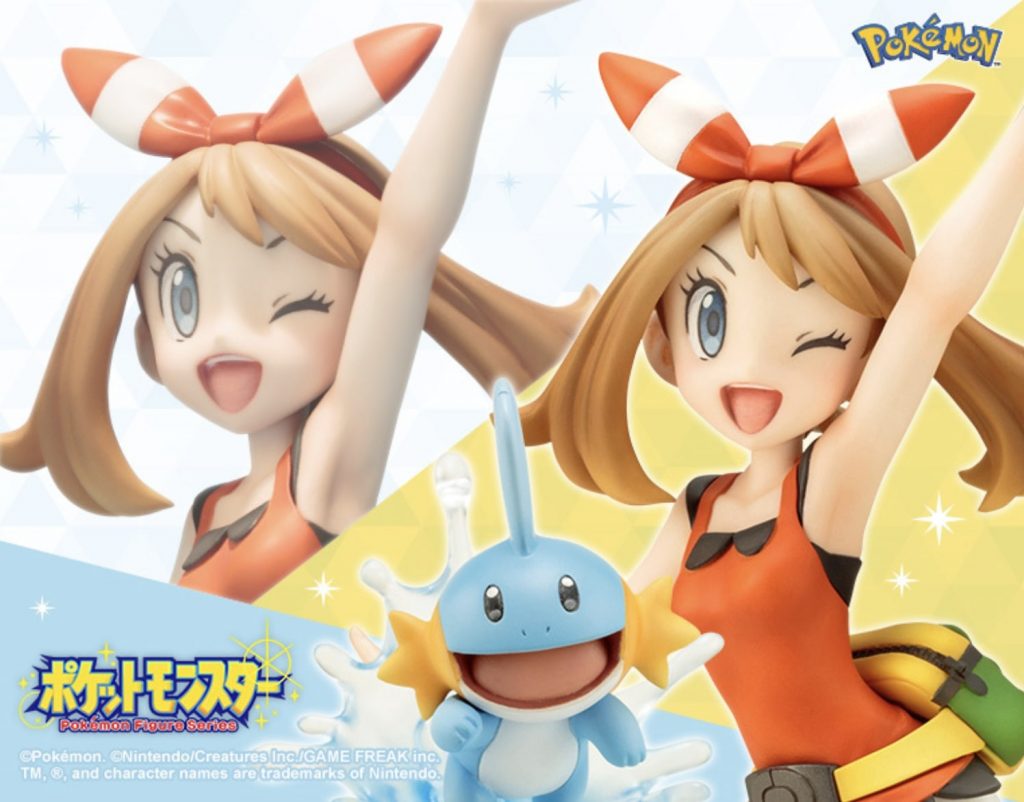 Leave a Comment