You may have seen or heard of the upcoming Lego Super Mario set The Mighty Bowser, a colossal 2,800+ piece behemoth set to release later this year. Well, Lego, ever eager to show off the absolute magnificence you can construct with enough plastic bricks and a dream, is bringing something even more impressive to San Diego Comic-Con — a 663,900 brick Bowser statue standing at over 14 feet tall with moveable parts and sound effects. That's over 237 times as many pieces!
The figure is operated by a control panel, with controllable arms, head, eyes, eyebrows, and jaw with accompanying SFX. Now, anybody who's been to Legoland (the best SoCal theme park, don't @ me) knows the company's propensity for jaw-dropping constructs, but still… 14 feet??? That sucker's HUGE! Pretty much 1:1 scale, depending on how big you conceive Bowser to be in your head. 
Introducing the king-sized version of LEGO Super Mario The Mighty Bowser – a massive build like never before: a fully animated 663,900 pieces, taking over San Diego Comic-Con 21-24th of July. pic.twitter.com/nzbU9Ls7Gr

— LEGO (@LEGO_Group) July 18, 2022
The only thing bigger is the amount of effort and ambition that went into this. It reportedly took the Lego team 3,290 hours (or almost five months' worth of hours between them) to construct the monstrosity. "Bringing The Mighty Bowser to life in this unique representation was the natural choice and very much in line with what we offer in LEGO Super Mario," said Federico Bagher, Head of Global Marketing at the LEGO Group. "In our theme, we bring together interactivity and brick building. The same can be said of this king-sized version of Bowser, who is as ferocious as he is fun. With its movements and sound effects, this massive build is one of our most interactive to date, and one that we absolutely loved building. We're excited to share it with everyone at Comic-Con this year."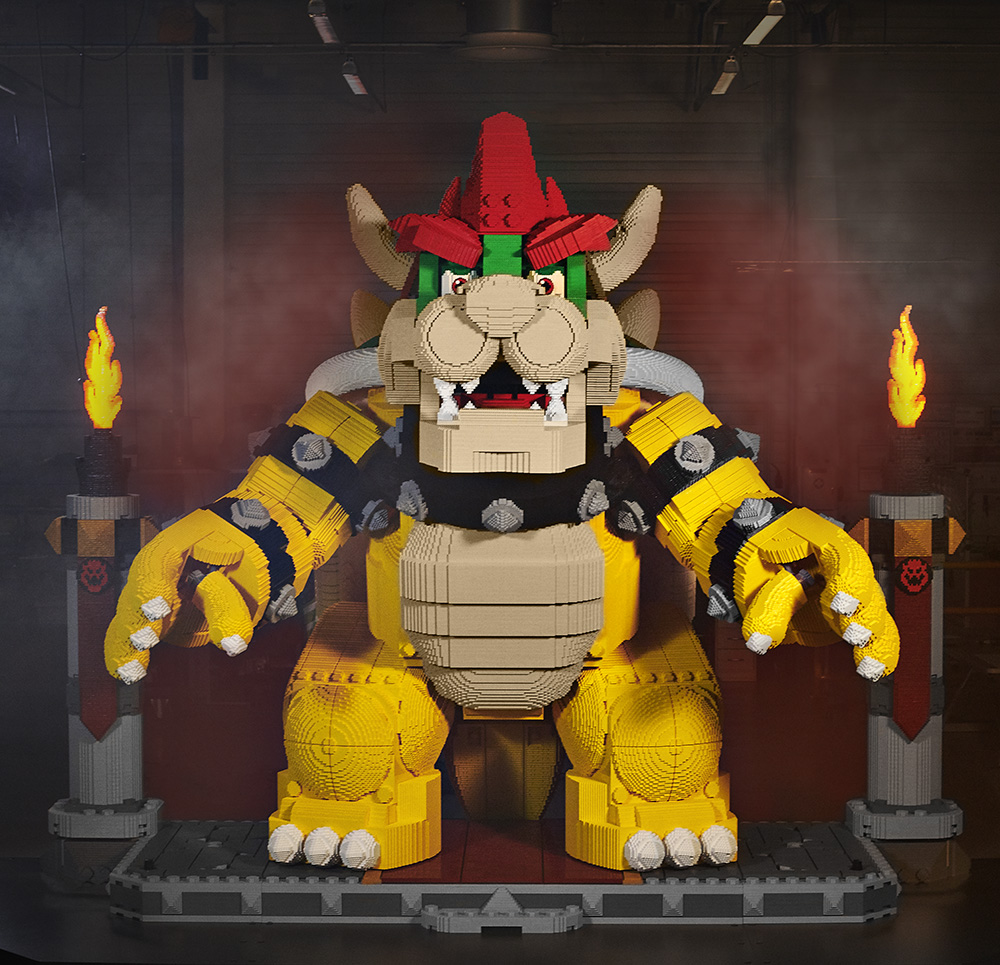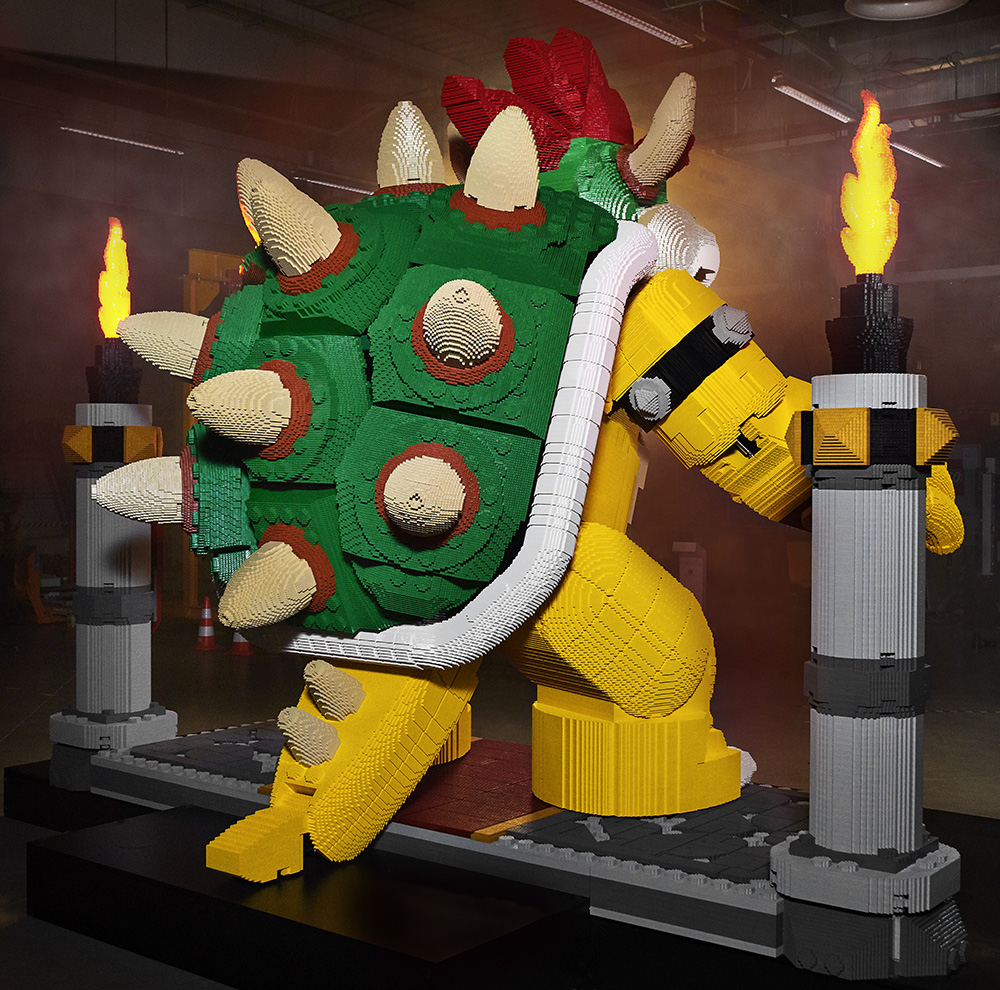 San Diego Comic-Con runs this weekend, July 21st through 24th. You can find Bowser at the Nintendo Booth #235. Afterwards, Bowser will be headed for Lego World in the Netherlands for the second stop on some sort of world tour. We await the sold out concert halls and rabid groupies. 
Leave a Comment