Do you have a story to tell involving the Pokémon TCG and how it's impacted your life? Live in Southern California? Want to show up on camera to talk about it? Then this might be the opportunity for you — The Pokémon Company is putting out a casting call for an unscripted series covering fans of the TCG, focused on the Los Angeles area.
"From dedicated competitors in the Play! Pokémon program and casual players battling after school with friends and family to collectors or general enthusiasts, we're looking forward to spotlighting the stories of our diverse TCG fans," said Barry Sams, vice president of the TCG at The Pokémon Company. "Anyone in the Los Angeles area with a Pokémon TCG story to tell is encouraged to apply." It's unclear what kind of series this will be exactly, but it's presumably some form of documentary (unless they're making some strange sort of reality show).
If you want to try out for the casting call yourself, you can visit the casting agency website to shoot your shot. We'll have to see what comes of the series whenever it gets made.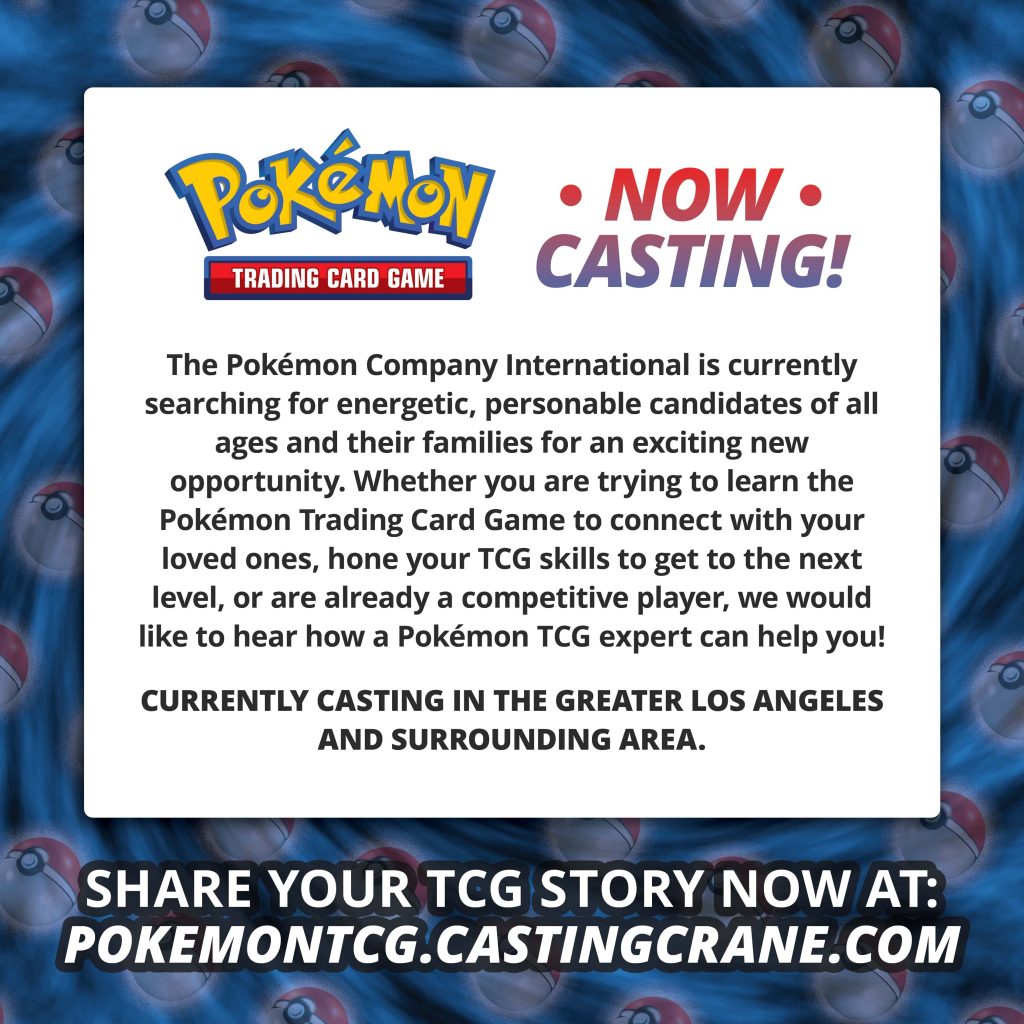 Leave a Comment