Prepare for fluorescent lights and neon gyroidite! This July, Animal Crossing: Pocket Camp will once again brighten its skies in celebration of the summer season. Like last year, there will be plenty of events to partake in for campers wanting to expand their catalog of special seasonal items.
The upcoming event "Isabelle's Firework Fantasy" will have players collecting firework postcards by participating in multiple events around the campsite to earn summer items including a veranda, bamboo trellis, and a limited-time fireworks t-shirt. Meanwhile, "Isabelle's Tanabata Tour" asks players to plant wishing bamboo around their campsite's garden to gather Tanabata beetles. Bringing these beetles to Isabelle can net you rewards such as a colorful tanzaku table, a bamboo festival bench, and a wishing bamboo tree.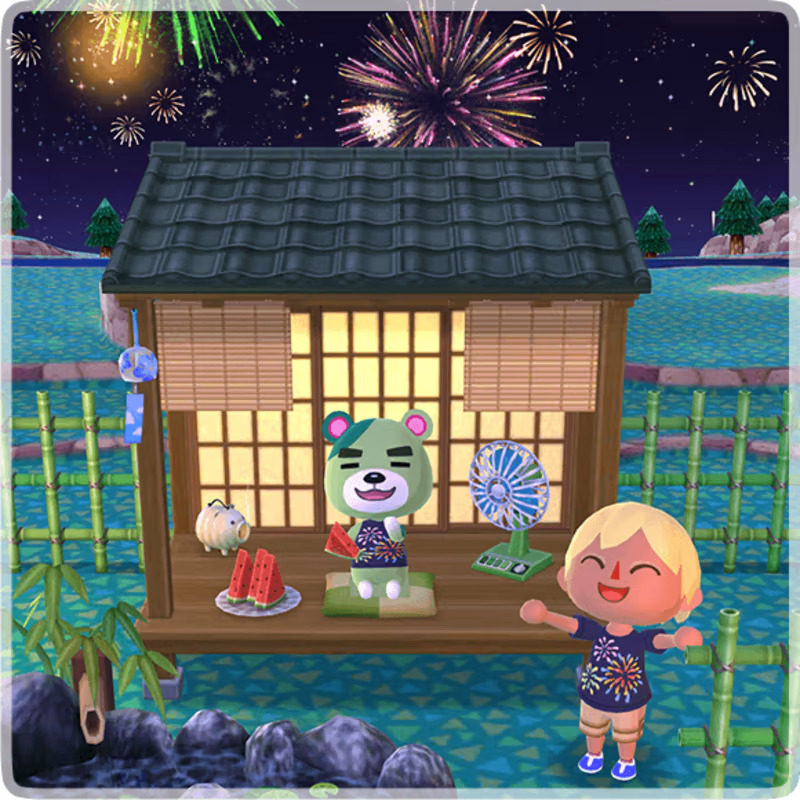 Outside of the main seasonal event, the Fluorescent Scavenger Hunt will have players collecting neon gyroidite to earn a neon record-player sign, neon flamingo sign, and large neon heart while the latest fishing tourney is offering festive items. Finally, this July players will also be able to use the items they've collected in the Happy Homeroom Summertime Festival and Fun Fluorescents classes to improve their HH rank.

The latest seasonal update for Pocket Camp is now available on iOS and Android. Be sure to update to the latest version of the game to partake in the upcoming events! When more news is released by Nintendo we'll be sure to let you all know.
Leave a Comment