Update (7/8/22): Funko's Bayonetta Bloody Fate Collector's Box is now available to purchase at GameStop. Pick it up for $39.99!
The box includes the following items: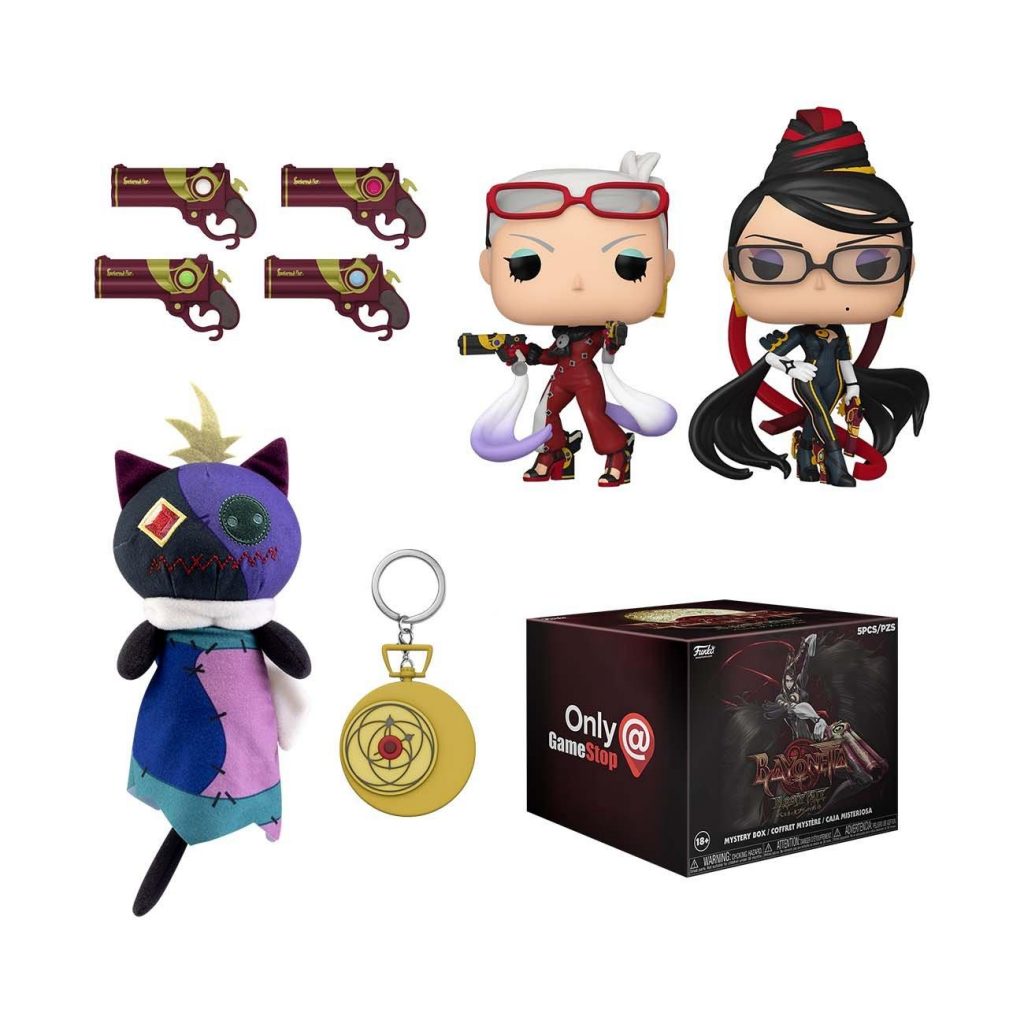 Bayonetta Pop
Jeanne Pop
Bayonetta's Scarborough Fair weapons
Umbran Watch keychain
Plush Cheshire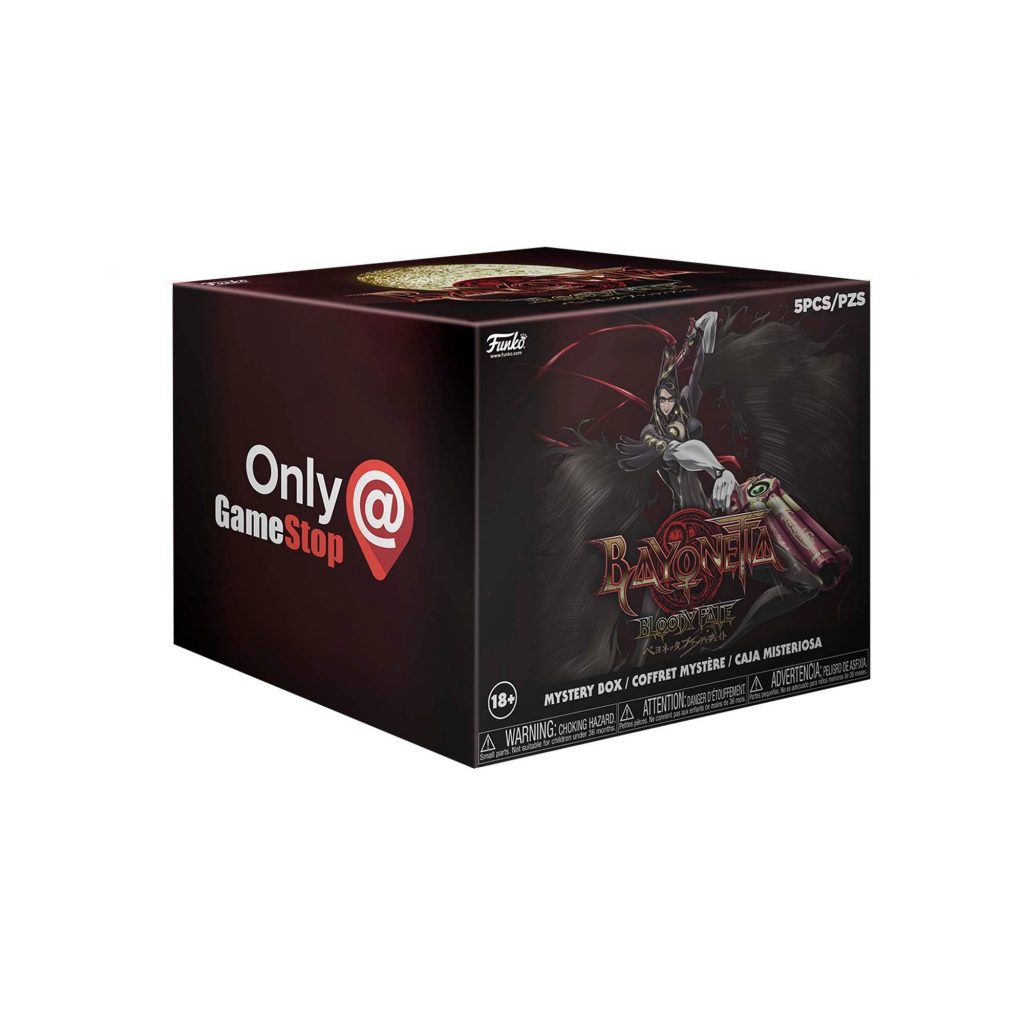 ---
Twitter user @htor441 has leaked two days prior to its shadow drop that a Bayonetta Bloody Fate Mystery Box from Funko will be released exclusively at GameStop this Friday. Below, the content creator shared on their social media page photos of some of the contents interested Bayonetta fans can expect to find in the five-piece mystery box.
I'll be the first person to leak this… 🥰

Here's all the items included in the Funko Bayonetta Bloody Fate Mystery Box ✨

Honestly worth the $39.99 listing price for it!

Well you be purchasing it this Friday 7/08 😳#leak #gamestop #bayonetta #funko #FunkoPop #pop pic.twitter.com/4bSjegUNEN

— 𝙝𝙩𝙤𝙧𝙧𝟰𝟰𝟭 ✨ (@htorr441) July 6, 2022
According to htor441 who leaked early pictures of their package's content, it appears that the Bayonetta mystery box could potentially come with (unsurprisingly) two new GameStop-exclusive Funko Pop figures of Bayonetta and Jeanne, vinyl gun replicas, a keychain of the medallion, and a plush.
Like GameStop's other mystery Funko boxes, readers should be made aware that these products can contain a varying number of items. Typically, the boxes that can include five different items all hold the same estimated value. For those expecting to receive the five items shown above, for all we know you could end up with socks, a hat, or perhaps even another figure we are unaware of!
The Bayonetta Bloody Fate Mystery Box will retail for $39.99 when it releases this Friday, July 8th exclusively at GameStop.
Leave a Comment