June 2022's Community Day for Pokémon GO is in the books and Niantic is already announcing what's next. We've known the date for July 2022's Community Day for a few weeks now (Sunday, June 17th, 2022), but we didn't know which Pokémon would be featured. That changes today with Niantic's announcement and it's Starly!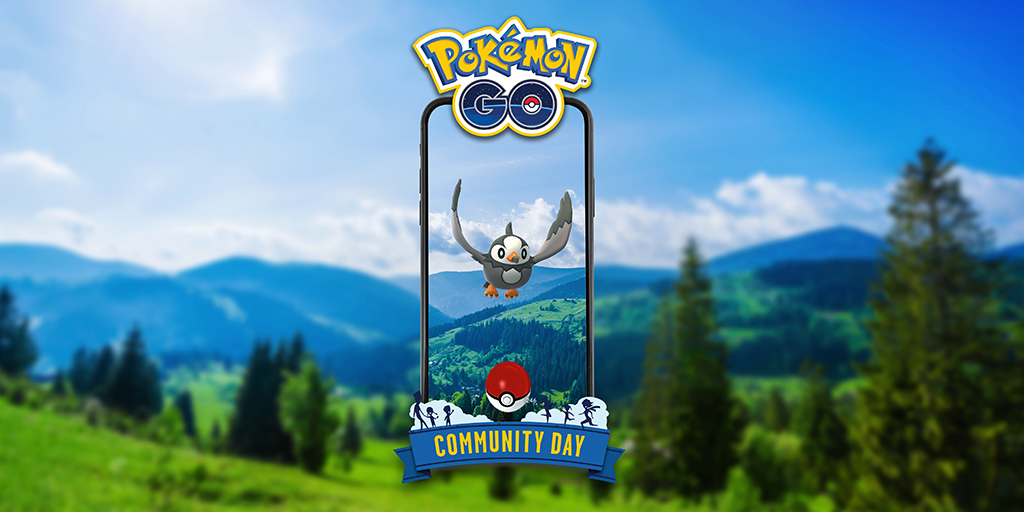 From 11 a.m. to 2 p.m. your local time on Sunday, June 17th, 2022, Starly will be appearing more frequently in the wild along with its Shiny version. Previous Community Day features and perks apply – an exclusive move for Starly's evolved form Staraptor (the Fast Attack Gust), a Community Day Special Research Story (available for $1.00 USD or your local currency), event bonuses plus group bonuses, special stickers, and more.
For Trainers that enjoyed the "sub-event" in June 2022's Community Day – the special Four-Star Raids that took place from 2 p.m. to 7 p.m. your local time – you'll be pleased to know that this will return for July. Staravia will be featured in the Four-Star Raids and once defeated, Starly will appear in a 300-meter (about 984.252 ft) radius around the Gym for 30 minutes. Shiny rates that Community Day is known for will be active too! Unfortunately, these Raids will be limited to in-person only – so no Remote Raids again for this.
Before you know it, July 2022's Community Day will be here, so make sure to save the date and plan ahead!
Leave a Comment