The festive season may be half a year away but that's not stopping Sonic from speeding ahead with a new Advent Calendar reveal.
As Sonic Merch News reports, this year's daily gift-giver is themed to Classic Sonic in particular, featuring a frosted over Green Hill Zone and a few 2 inch figures of a festively dressed Sonic, Tails, and Knuckles, plus Mighty and even Ray the Flying Squirrel for the first time.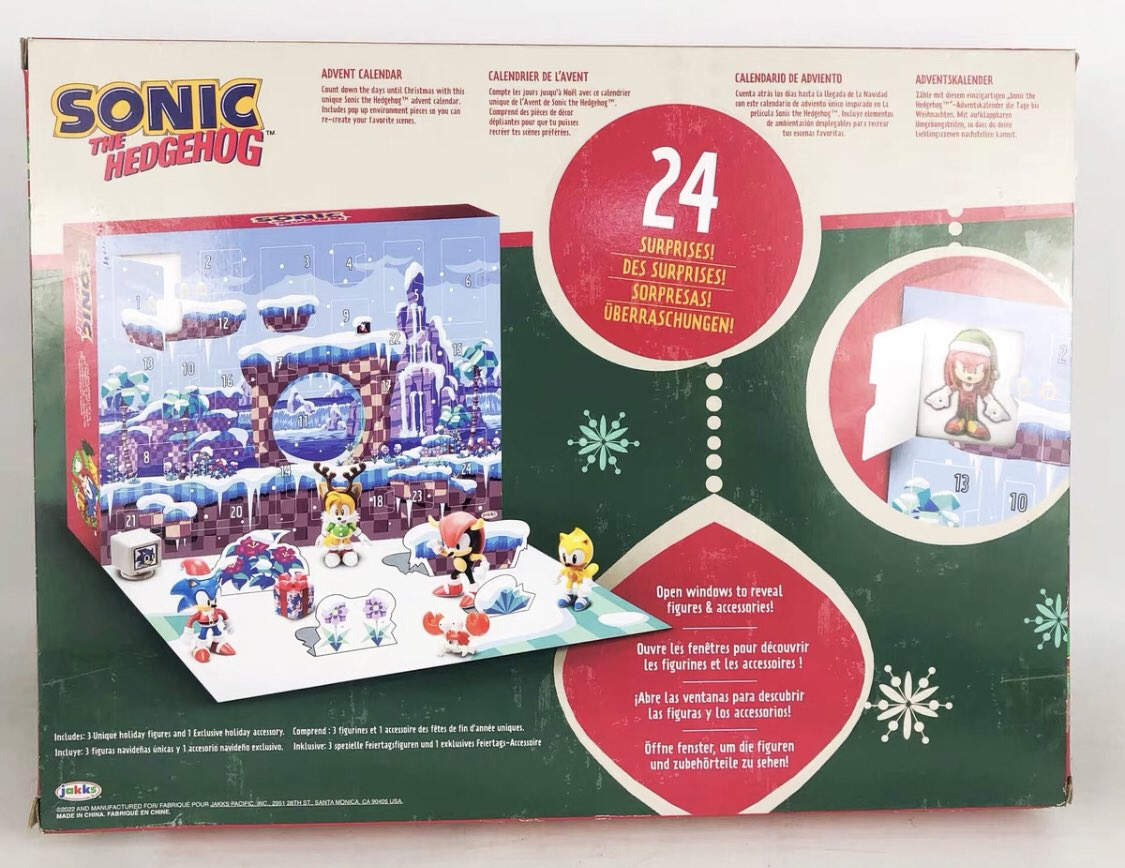 If you're fine with being spoiled as to what's behind all 24 doors, you can check them all out here.
A release date and price for the advent calendar has yet to be announced.

Leave a Comment