We've seen the sizable Snorlax, the ghastly Gengar, and the dopey-looking Ditto turned into furniture, but now it's time for something more adorable. The latest addition to Cellutane's Pokémon sofa series is the beloved Alolan starter Rowlet.
Priced at ¥25,990 (including tax and shipping), it measures at 90 cm (width) x 79 cm (depth) x 65 cm (height) and weighs around 8.85 kg. It is made of polyester fabric and contains polyurethane beads and urethane foam. In other words: it's very soft and squishy.
A Rowlet bean cushion sofa?! This may be a dream come true for the Alolan Pokémon's biggest fans. Japanese company Cellutane is manufacturing it: https://t.co/Y21wy86lMN pic.twitter.com/lBRFMpG65C

— PokéJungle: Gen IX (@pokejungle) June 15, 2022
Unfortunately, as with the previous sofa chairs, Cellutane does not this ship this product outside of Japan. If you're determined, however, popular Pokémon news source PokéJungle recommends keeping an eye on and trying your luck over at Meccha Japan, which has been known to ship similarly large products overseas before.
Gallery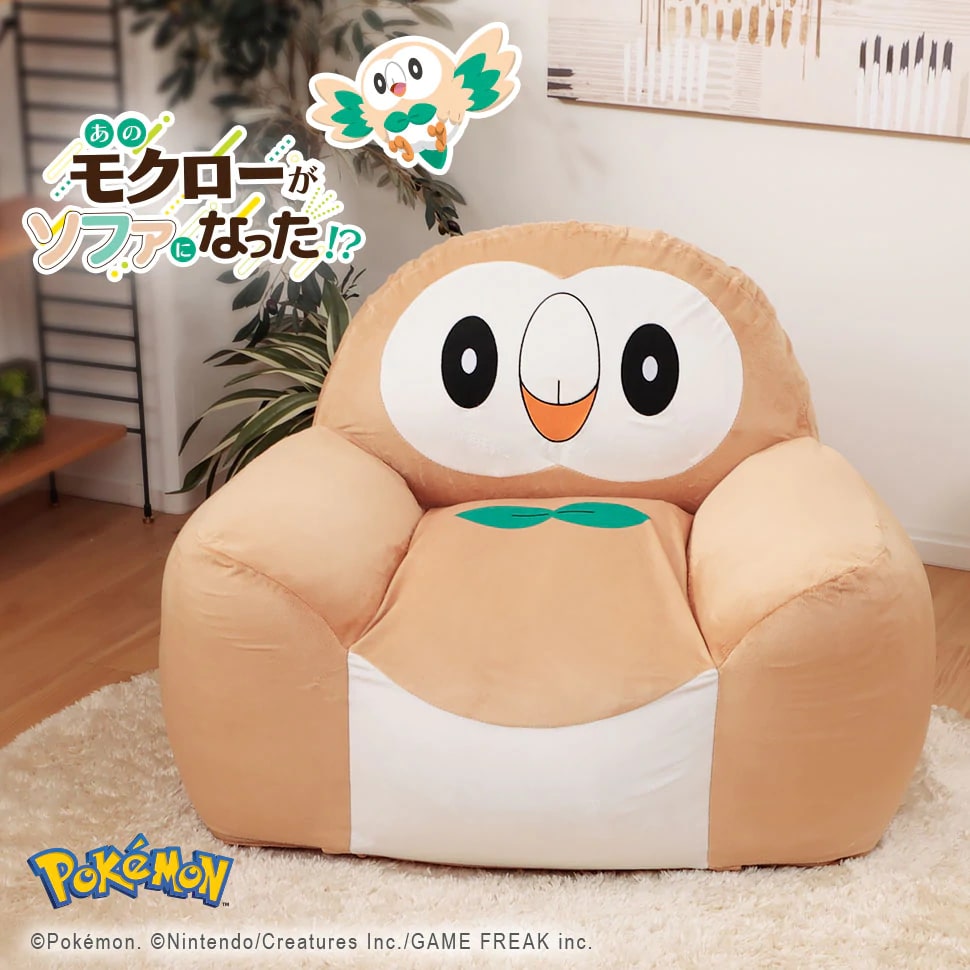 Leave a Comment