An omnipresent feature in all of the numbered Kingdom Hearts games is the Gummi Ship, and while it's never really anyone's favorite part of the game, there's fun to be had with the customization options and shoot 'em up gameplay.
If you've ever wanted to build a Gummi Ship in real life then SixOn Clothing has you covered, releasing an unlicensed set that lets you build the default ship.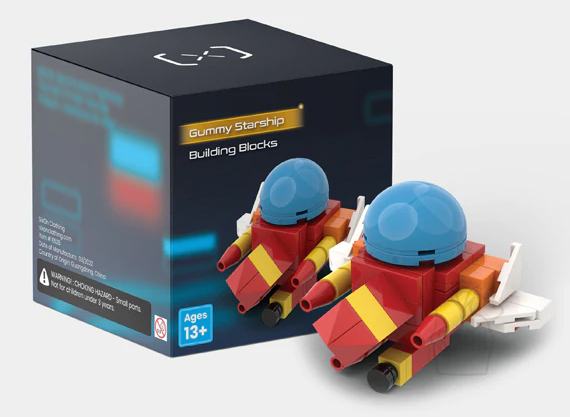 Standing at 2.25 inches tall and 2.5 inches long, it won't take up much shelf space, and with only 72 blocks it shouldn't take too long to construct either.
You can order the Gumdrop Starship via SixOn Clothing now.

Leave a Comment