Get ready to grow some Pikmin and plant some petals. Niantic has revealed that Saturday, June 25th, will be the next Community Day for Pikmin Bloom. Whether they're in season by you or are a long while away from showing up outside, every user will be able to help partake in planting plenty of hydrangea flowers on the upcoming Community Day.
On June 25th, Big Flowers will bloom into hydrangeas when players plant regular blue, red, yellow, or white petals around them. Each Big Flower a user plants on Community Day will bloom for three hours. Seedlings in a user's planter pack will also grow at 1.5x the usual speed (and of course, that number can be further multiplied if a user is planting flowers).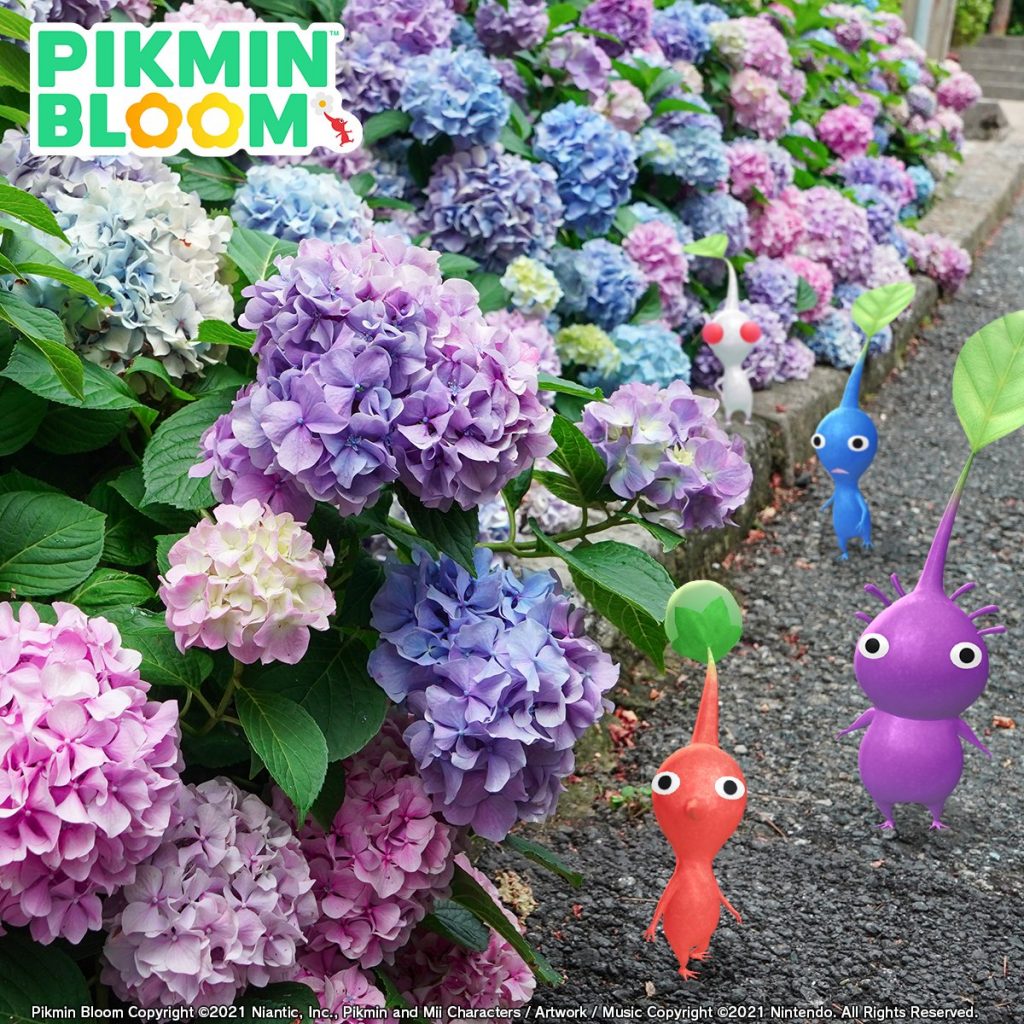 As per usual with any of Pikmin Bloom's Community Days, Players who achieve the 10,000 step goal on June 25th will be awarded a special badge that depicts the hydrangea flower.
Leave a Comment