Trainers, Community Day is fast approaching! We've known the date for June's Community Day for a few weeks now – after all, Niantic announced the dates for all Community Days taking place during the Season of GO – yet we didn't know which Pokémon would be in the spotlight.
Unova region fans and those who love Deino, you'll be happy to know it'll be easier to have your very own Hydreigon later this month! Niantic announced today via their social media channels and the official Pokémon GO blog that Dieno the Irate Pokémon, will be the star of this month's Community Day. On Saturday, June 25th, 2022 from 11 a.m. to 2 p.m. your local time (that's right, it's just three hours again), Deino will be appearing more frequently in the wild. Plus, its Shiny version will be appearing more frequently too!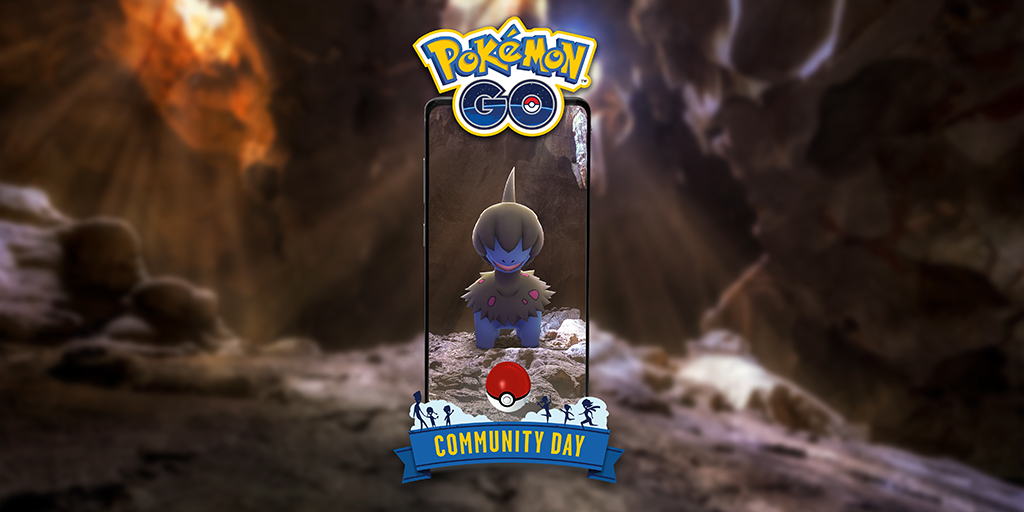 Despite this Community Day's return to the old, three-hour duration, Niantic is changing things up with a "part two" mini-event of sorts. From 2 p.m. to 7 p.m. on the same day, there will be bonus raid battles. These special raid battles will be four-star ranked and will feature Zweilous, Deino's evolved form. Trainers that complete these raids will then see Deino spawns for 30 minutes within a 300-meter radius of the Gym! There is a catch though – these raids can only be accessed with the daily free Raid Pass (orange) and Premium Battle Pass (green). No remote raids here, sadly.
Other than that new addition, the typical bonuses will be in effect during Community Day – candy bonuses, Deino photobomb appearances, Incense and Lure Module duration, etc. Deino-themed stickers will be distributed via PokéStops, Gyms, and the in-game shop. For Trainers that didn't participate in the Season of Heritage monthly research challenges, one of its Avatar item rewards will return as part of the event too – the Deino Hat. You can purchase it for 150 PokéCoins via the in-game shop.
Now it's time to plan out your June 2022 Community Day because before you'll know it Deino will be appearing everywhere, briefly, in two weeks!
Leave a Comment