Yahoo! The countdown to Super Nintendo World's early opening in 2023 encroaches closer and closer, and we're finally seeing behind the curtain of the park's operations. Universal has released a short teaser look at the park's Mario Kart: Bowser's Challenge ride, the "world's first interactive Mario Kart ride" that will take park goers through courses alongside Mario, Luigi, and Peach as they take on Bowser and his cronies.
You've never experienced Mario Kart like this! Ride through iconic courses, throw shells, and collect coins to beat Team Bowser when #SuperNintendoWorld opens at Universal Studios Hollywood in early 2023. https://t.co/293xXB5RDG pic.twitter.com/Ry2q3GhbcO

— Universal Studios Hollywood (@UniStudios) June 2, 2022
The ride appears to use a hybrid of virtual screens and real life models such as a piranha plant (though some of the virtual effects in the trailer may not be in the actual ride, judging from a glance). Super Nintendo World is opening in Universal Studios Hollywood in early 2023, with more looks at it coming sometime soon. Stay tuned for more!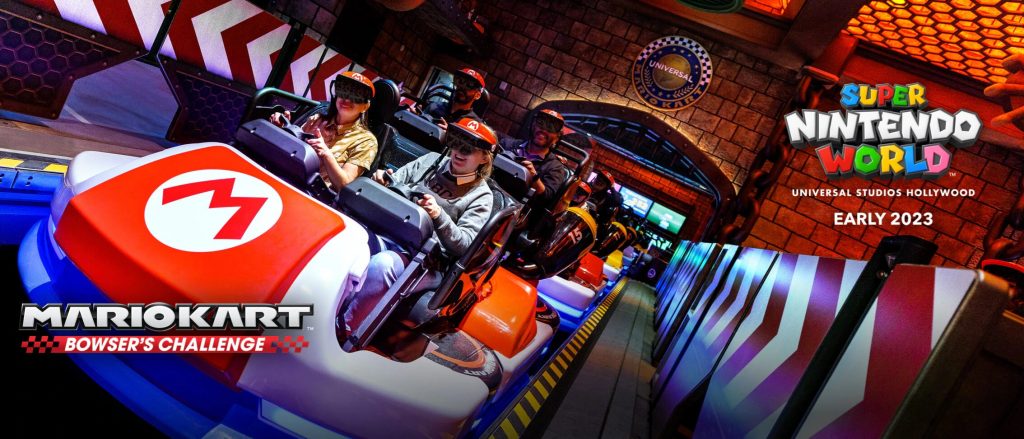 Leave a Comment