Summer is almost here, which means that Pokémon GO's Season of Alola will soon end. Slated to say "Alola!" to the Alola region on Wednesday, June 1st at 9:59 a.m. your local time, Niantic has shared some details about the game's next season. With Pokémon GO Fest 2022 on the horizon, a variety of in-person GO Fest events scheduled for Germany, Japan, and the US, and the mobile game's 7th anniversary this July, this is the Season of GO!
The Season of GO begins on Wednesday, June 1st, and will end on Thursday, September 1st at 10 a.m. your local time. Niantic has launched a dedicated page for the season and listed some details – Seasonal Bonuses, what Pokémon will be appearing in the wild and hatching from Eggs, and more. On top of that, Niantic has updated the official Pokémon GO blog with an overview of what's happening in the game in June and Season 11 of GO Battle League.

Season 11 Avatar rewards focusing on Gym Leader Bea. 
If that wasn't enough news for you, we have even more details about Pokémon GO Fest 2022. The event's costumed Pikachu, dubbed Gracidea Pikachu, has been officially revealed along with special event stickers, items for your Avatar, and the in-game t-shirt and pose Trainers will get with their GO Fest 2022 ticket purchase.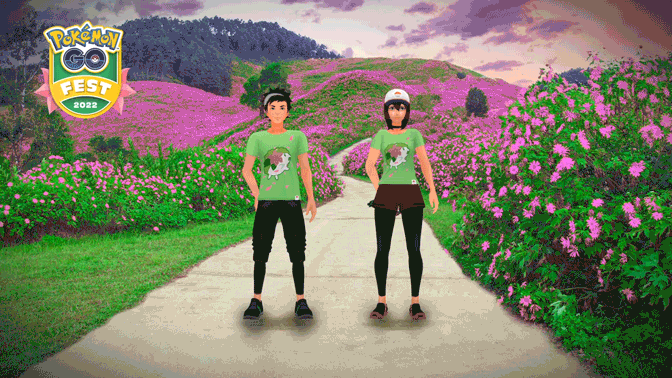 The Land Forme Shaymin T-shirt and Gracidea Bouquet Pose.
Trainers who are sad to see the Season of Alola end, don't despair! The Alola region's Ultra Beasts, which were teased earlier this week, will certainly get their time to shine during the Season of GO. As for what other Pokémon may appear… if it's anything like last summer's shenanigans thanks to Hoopa, it'll be a summer filled with raiding Gyms against Legendary and Mythic Pokémon and Ultra Beasts!
Leave a Comment