The surprises keep coming in Pokémon GO partnerships this week. While Trainers are focusing on finishing up the Season of Alola, Niantic has been focusing on building a stronger Pokémon GO community. Earlier this week, Niantic officially announced a partnership with The Silph Road, a well-known grassroots network dedicated to Pokémon GO since the mobile game's launch. Now, another partnership has appeared!
Starting today, Pokémon GO is collaborating with Amazon's Prime Gaming. Every two weeks over the "next several months", Trainers who have an active Amazon Prime membership can claim a free bundle of bonus items via a code on the dedicated Pokémon GO Prime Gaming page.
According to the official Pokémon GO blog, these bundles will contain items like "Poké Balls, Max Revives, and more"! That's just what you'll find in the first reward bundle, as Trainers will get 30 Poké Balls, 5 Max Revives, and 1 Star Piece.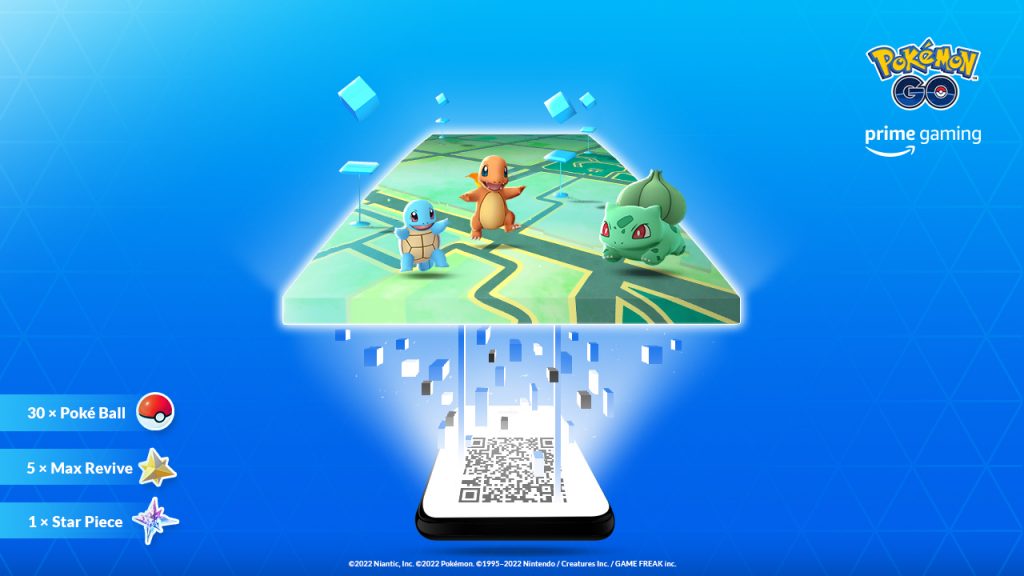 To get your first bundle of items, make sure you're logged into your Amazon Prime account and visit the Pokémon GO Prime Gaming page. There, you'll find the first reward bundle available with a "Claim now" button. From there, you'll receive a unique code that can only be redeemed once via the in-game code redemption (Android) or the official offer redemption site. You'll have five days to redeem your code before it expires, so make sure to redeem it ASAP!
Leave a Comment