Megahouse's GEMEX world of Pokémon figure statues is expanding into the Sinnoh region. As revealed on the Pokémon Company's official blog, a new GEMEX Series statue of the Legendary Pokémon Dialga and Palkia will be released this December in Japan. Below, viewers can take a look at the gorgeous piece that depicts the legendary beings of time and space locked in an epic battle at Spear Pillar.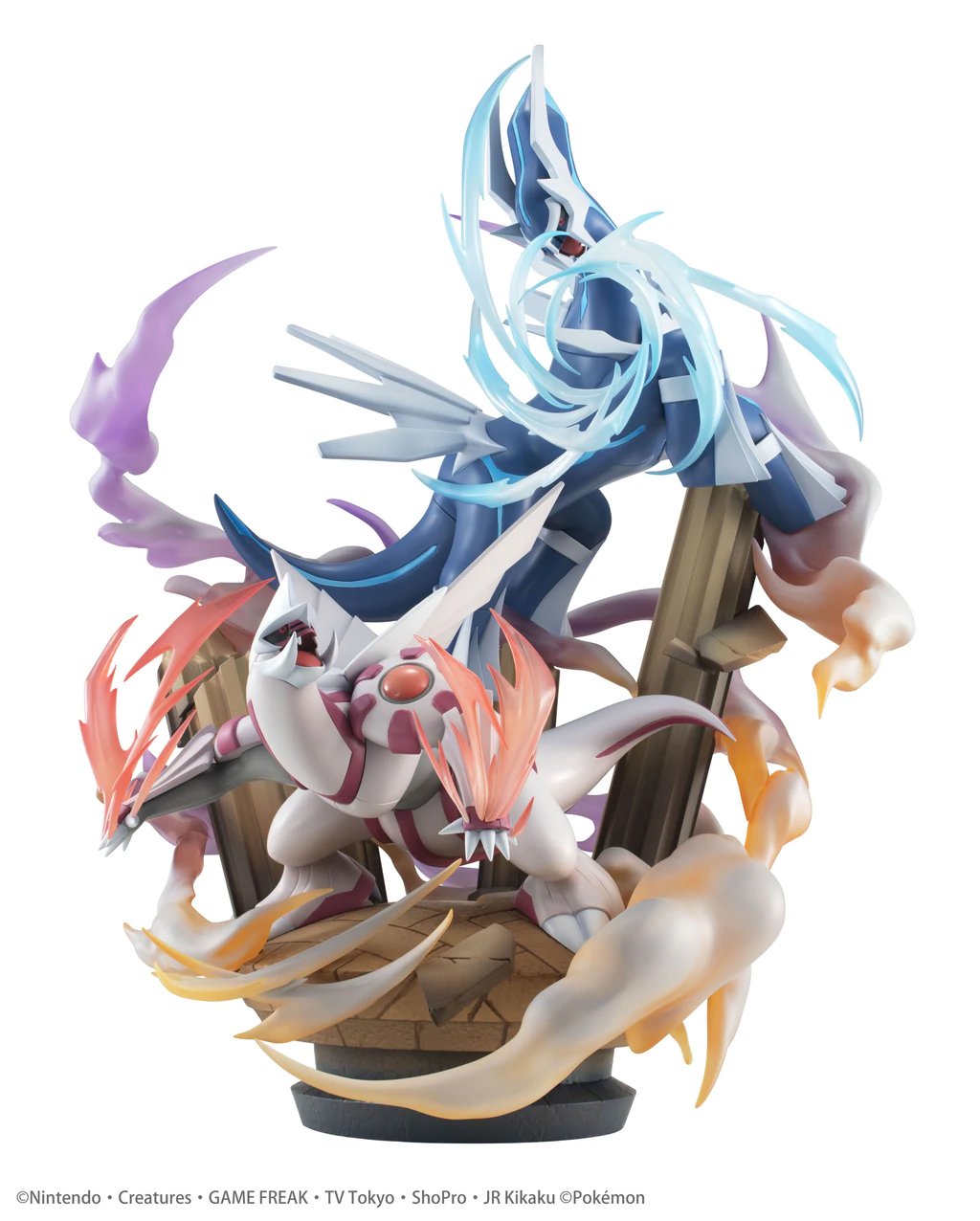 In the GEMEX Series Pokémon Dialga & Palkia statue, the two titular characters have been modeled using their iconic moves. Of course, Dialga can be seen using Roar of Time while Palkia is charging up a Spacial Rend. While the flooring does not include the special markings found at the peak of Spear Pillar, several columns and the correct floor coloring are present.
The GEMEX Series Pokémon Dialga & Palkia statue comes in at approximately 340mm tall and is being priced at 37,950 yen (about $296, tax included).
If the latest GEMEX Pokémon Statue is made available at any stores outside of Japan's Pokémon Center we will be sure to let you all know!

Leave a Comment