In the rough and tumble world of the Underground, we need all the help we can get — and Fangamer is selling us some primo little buddies. It's Flowey! Flowey the Flower! Your best friend! Look at him smile and jive! He's just a silly little guy. And he'll happily fill you with LOVE before you set off on your way. 
The Dancing Flowey plush is here. Howdy!

Fangamer: https://t.co/qb4MjIi49u@FangamerEU: https://t.co/KwLaz8f9Bh pic.twitter.com/mkVawl0Os4

— Fangamer (@Fangamer) May 17, 2022
The dancing plush goes for a modest $32, and has four different clips for Flowey to dance to when you push the flower pot base. It requires three AA batteries (not included) and is about 14 inches tall. Get him for a friend or loved one! They're sure to have a great time with him.
Gallery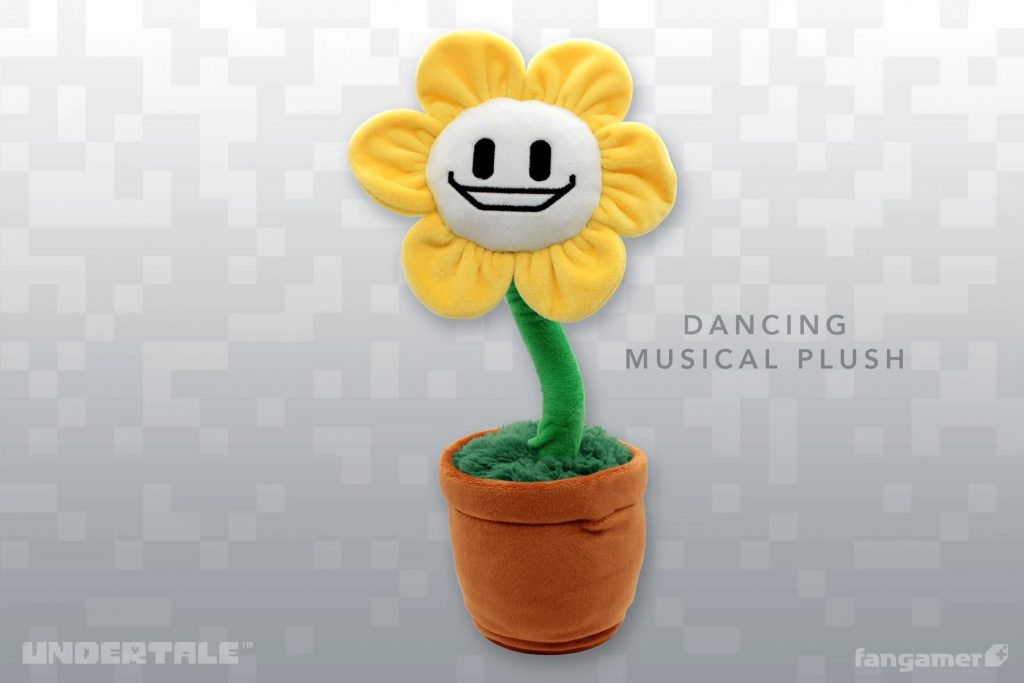 Leave a Comment