If you were a very early adopter of the Nintendo 3DS when it launched in 2011, you may recall the circulating news stories of sales not meeting Nintendo's expectations. You might also remember being disappointed at the system receiving a huge price drop just months after its debut (or in fact pleased if you were fortunate enough to hold off from immediately being one). As it turns out, things could have been very different for Nintendo of America, had it listened to the company's president of the time, Reggie Fils-Aimé.
The Regginator's new book, Disrupting The Game: From The Bronx To The Top Of Nintendo, was released earlier this week and it contains a ton of fascinating insights into Nintendo's business strategies. One such story recalls how Fils-Aimé pushed for a launch price of $199.99 for the 3DS, rather than the $249.99 price it ended up selling for. According to Nintendo Life, it was "the limited launch line-up of games and market conditions" that prompted the idea.
Fils-Aimé's plan was denied due to "the relatively high manufacturing costs at that time for the system." Nintendo offered a compromise between the two prices, but Fils-Aimé was insistent on the $200 mark with Western retail practices in mind.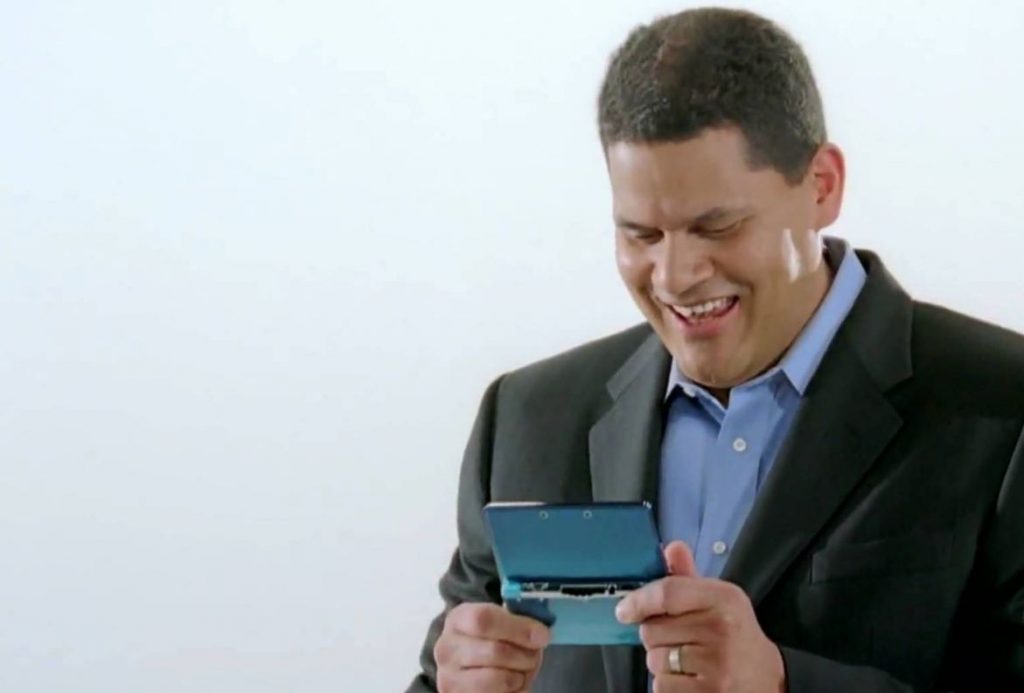 "Retail margins on hardware are typically slim — around 4%. So even if we were to suggest $219 or $229, retailers instead were likely to price at $249 on their own and take a higher margin. This would create a missed opportunity to maximize profitability and potential future problems, as retailers would never want to revisit a 4% margin on next-generation Nintendo hardware."
We also have Fils-Aimé to thank for the Ambassador Program that followed the price cut, which offered early 3DS adopters ten NES games and ten Game Boy Advance games on their systems. It was he who advocated for a loyalty reward program for early 3DS customers, to ease their disappointment at the sudden drop in price.
The experience taught Fils-Aimé to "double his efforts to more closely share Western perspectives with the decision-makers in Kyoto, encouraging a Western executive presence in NCL that was eventually implemented by Tatsumi Kimishima, who succeeded Satoru Iwata as company CEO."
"The entire experience reinforced for me the need to move decisively when faced with an issue or an opportunity. With 3DS, we did not let the poor sales performance linger. We moved quickly to create a plan and implemented it with excellence."
The episode also reinforced the need to consider fully the needs of your best and longest-term customers. By implementing the Ambassador's Program, we kept our strongest fans engaged with Nintendo 3DS even when the price of the hardware was cut dramatically. They remained advocates for the system and used social media to post positive comments about the digital games we provided as rewards for their loyalty.
Disrupting The Game: From The Bronx To The Top Of Nintendo is available now in hardcover, digital, and audiobook formats.
Leave a Comment