When you think of iconic duos, what comes to mind? Peanut Butter and jelly? Simon and Garfunkel? What about Pokémon and Build-A-Bear Workshop? That's right! Build-A-Bear and the Pokémon Company are teaming up once again to bring a fan-favorite Pocket Monster to life with the all-new Grookey Bundle, available now at Build-A-Bear.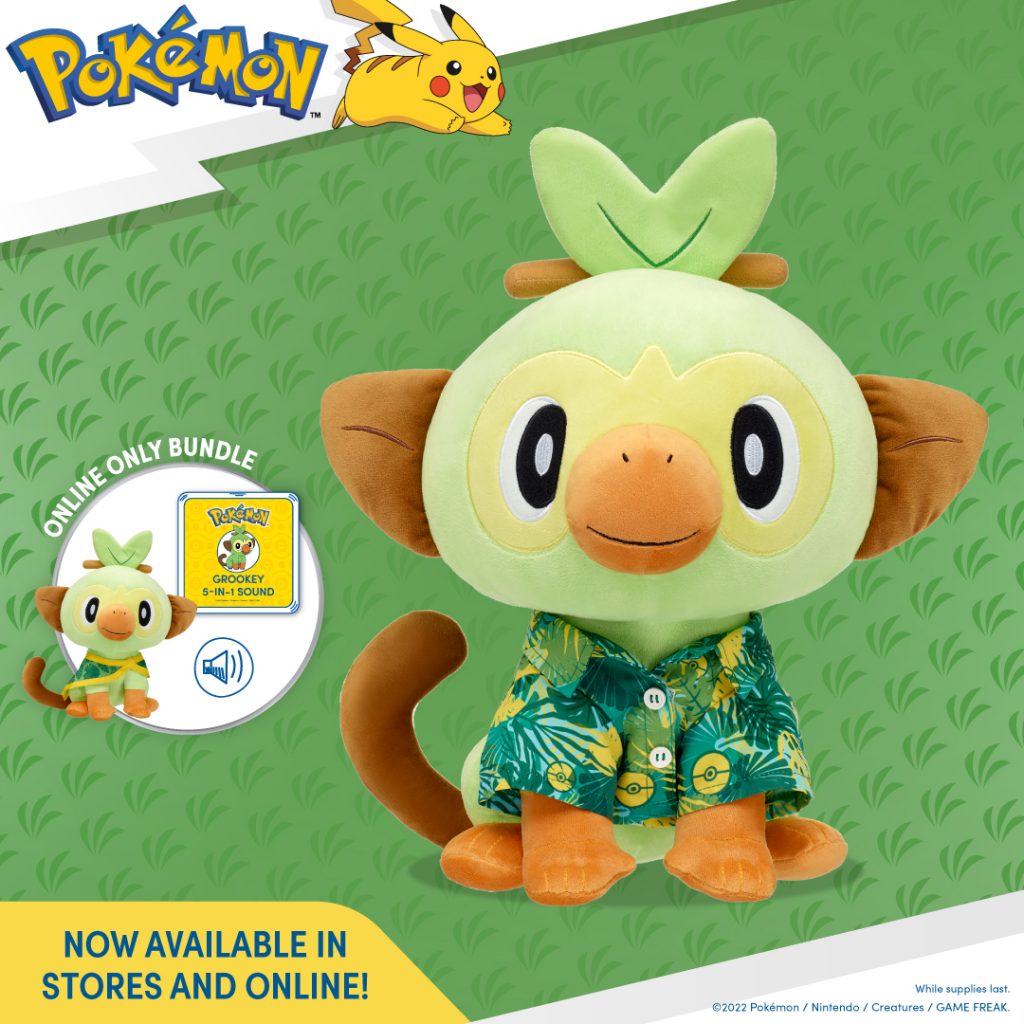 The online exclusive Grookey bundle will set you back $65 and includes a Grookey plush, Hawaiian shirt, a leaf cape, and a sound chip that yells "GROOOOOOOOKEY" that totally won't annoy parents around the globe.
If you want to spend a little less money, chances are a buck-naked variant will be available at your local BAB store in the near future. And if you're looking for even more Pokémon Build-A-Bear creations, make sure to check out the entire lineup!
Leave a Comment