Another year, another chance to savor the sweetest corner of Nintendo's catalog. We've heard plenty of chatter for Kirby's 30th Anniversary, including plenty of goods and even an upcoming concert event. At the heart of celebrating the series is celebrating its hero, and that means wishing Kirby a happy 30th birthday!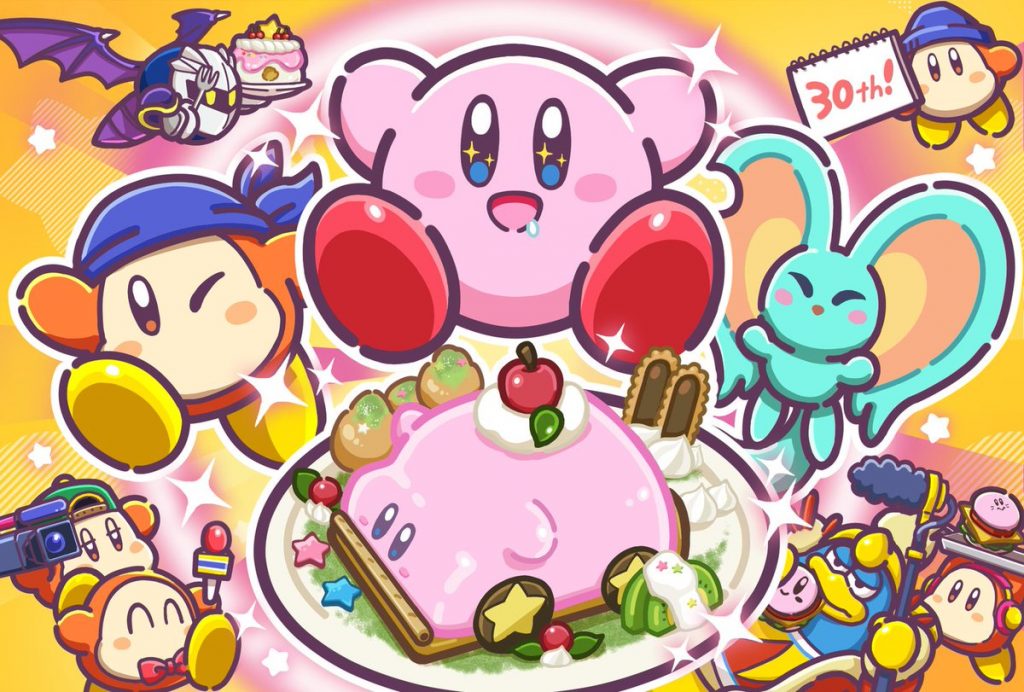 This new illustration brings together friends old and new, with Elfilin getting in on the festivities for the very first time. King Dedede is also taking on his Forgotten Land look while scarfing down a Kirby Burger. Of course the centerpiece is a delicious Car Mouth Cake, though Meta Knight's flying high with a tasty looking dessert himself. 
Whether you remember your first run in with a Waddle Dee on Game Boy or you've just gotten around to rescuing them on Nintendo Switch, there's plenty to cherish in the last 30 years of Dream Land. Kirby's still a name you should know, and rightfully here he's the star of the show. Join us in saying it all together now — Happy birthday, Kirby!
Leave a Comment