Call your dad, grab money from the ATM, and clear out your inventory — there's an official recreation of an EarthBound department store popping up soon, specifically based on the luxurious, multi-tiered layout of Fourside's department store. It's going to be held at the Enjoyment of Life Exhibition (run by Hobonichi, the company run by EarthBound's creator Shigesato Itoi) in Shinjuku, Tokyo during the event's run from April 29th to May 4th.
Admission is 100% free, but it does require advance registration online due to COVID (and the potential of the event being suspended looms in the background). You can only reserve two tickets at a time, though children of elementary school age and lower don't need a ticket for entry. The event also will NOT have any exclusive merch that won't be available online through Hobonichi's store, so there's little pressure to attend except for the novelty of being in a Mother-themed department store. And believe me, if I had the opportunity, I would attend in a heartbeat.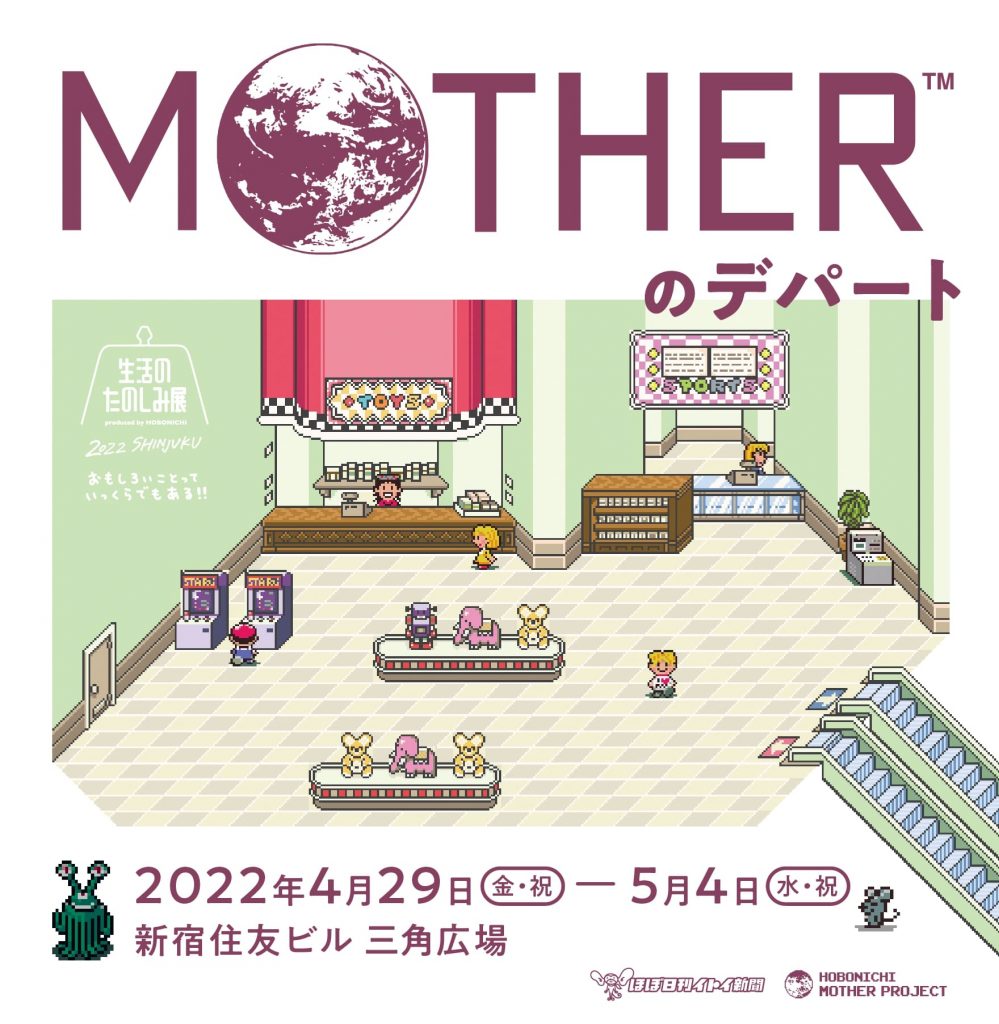 The event takes place at the Shinjuku Sumitomo Building, Triangle Square (2-6-1 Nishi-Shinjuku, Shinjuku-ku, Tokyo) from April 29th to May 4th, during Golden Week. Hopefully this can be a fixture of future Enjoyment of Life Exhibitions from now on, though we can only speculate at the moment.
Leave a Comment