It's just peachy — Princess Peach, world's most famous kidnapee, has become brickified and will join the ranks of the Lego Super Mario sets. 
In this initial teaser/reveal, we can see Peach eat an apple, dress up as Cat Peach to climb, and stomp on some baddies. We also catch glimpses of some of the sets that will undoubtedly be included in the new expansion, mainly the iconic Peach's Castle from Super Mario 64. There are no other details on sets, pricing, or release date at the moment (other than the vague window of "later this year"), but after a brief glimpse we're already feeling the power of pink.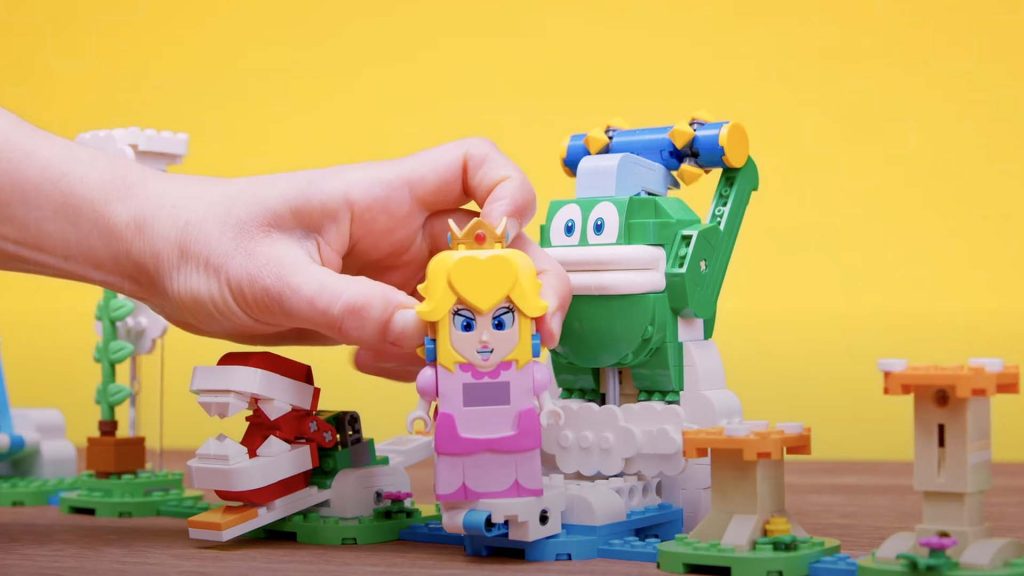 Super Mario has had one expansion already, the Luigi's Mansion set from last year. We're likely to see even more as time progresses. Who's next? Donkey Kong? Wario? Yoshi, who we actually catch a glimpse of in the trailer? Let us know what you think on Twitter.
Leave a Comment