COVID-19 currently makes travel into and out of Japan quite difficult and tricky, but if you live in the country or are REALLY looking for a lazy getaway, then here's the vacation destination for you: Kagawa, the smallest prefecture in all of Japan, has had the Pokémon Slowpoke as official cultural ambassador since 2018, and you can indulge in a variety of Slowpoke-themed vehicles and hotels when you visit.
Slowpoke was chosen for Kagawa primarily because its Japanese name, Yadon, sounds close to udon, the well-known comfort food that is the iconic staple of Kagawa. Once you arrive at the airport, you can take a Slowpoke-themed bus or ferry to your hotel, each featuring udon theming alongside the 'mons.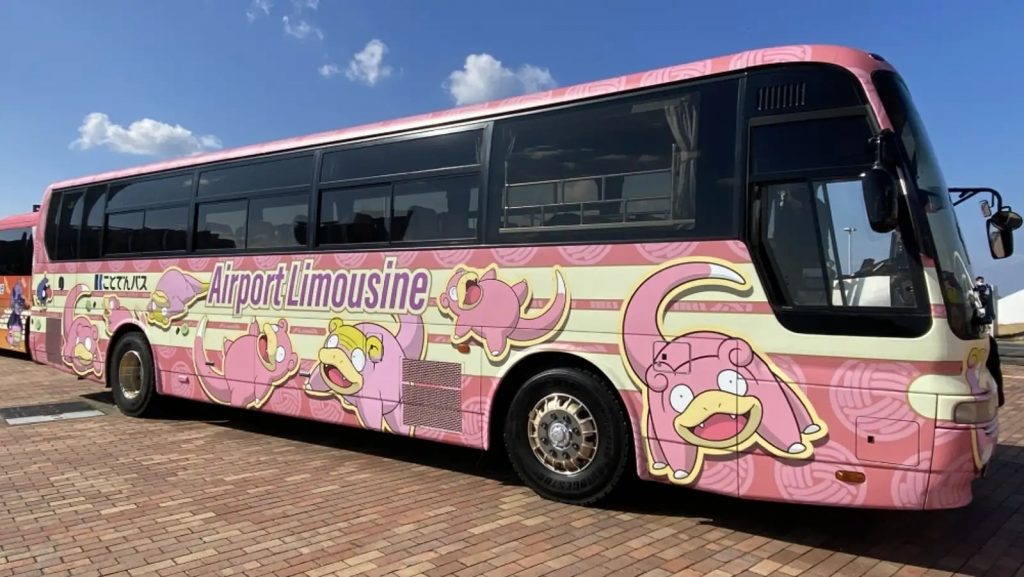 There are several different kinds of hotel options featuring Slowpoke promotional material as well: Tokyu Hotel in Takamatsu offers fairly tight, simple quarters, while the Onsen Kotosankaku in Kotohira and Shodoshima International Hotel on the Seto Island Sea offer more aesthetically appropriate and luxurious accommodations.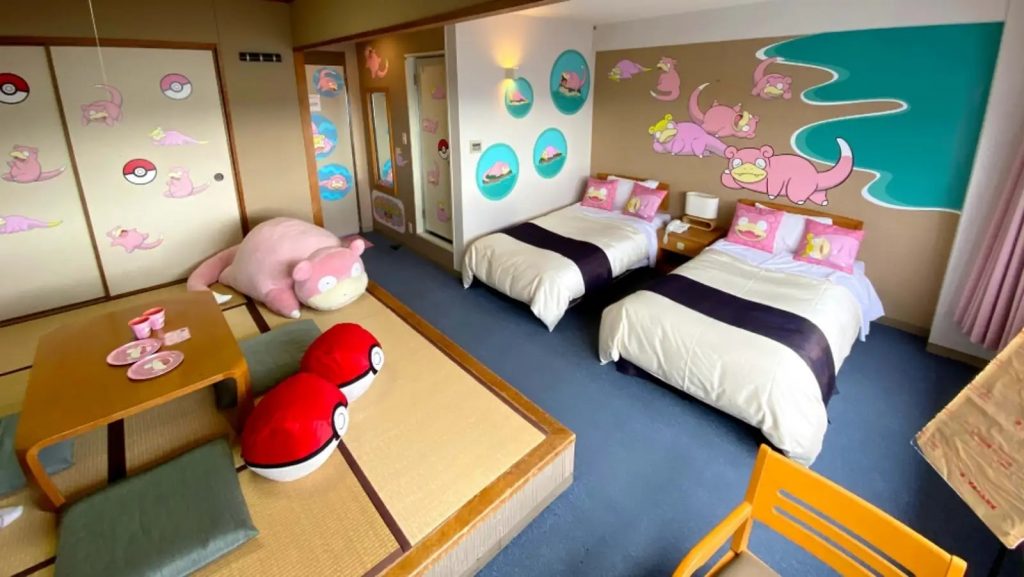 This latest PR move comes after Slowpoke has graced mailboxes and mail trucks in Kagawa (perhaps an odd move — were they implying the mail would come slowly?) and this seems to be a perfect fit — who doesn't want to kick back and relax on vacation? Especially with udon? Man, udon sounds really good right now…
---
Via: Kotaku
All images are ©2022 Pokémon. ©1995-2022 Nintendo/Creatures Inc./GAME FREAK inc.
Leave a Comment