There's nothing quite like a new game coming out for a console with one foot (or hell, two feet) in the grave — Fragrant Story, a strategy RPG inspired by '90s classics and featuring some truly legendary talent, is releasing for the 3DS next month. In the year of our lord (Kirby) 2022. Mere months after it was announced the 3DS eShop would be closing next year. Talk about a swan song.
Its title clearly a riff on Vagrant Story, Fragrant Story follows a group of kids who meet up at a VR Café to explore the world of Flowergard. Your abilities are entirely dependent on which kids put on the VR headsets and join the game. The game's development is headed by William Kage (in charge of nearly everything from pixel art to game design), but it also has some help from legendary talent — Hitoshi Sakimoto (of the original Vagrant Story, Final Fantasy Tactics, and countless more) and his fellow Yoshimi Kudo of Basiscape assist with the soundtrack, while the esteemed Gideon Emery and Nicole Fantl (Balthier and Fran from Final Fantasy XII, again alongside many more roles) lend their voices. It's an incredible lineup, especially if you've ever held affection for the world of Ivalice.
Fragrant Story releases on April 21st, 2022. It's releasing in three different editions: Physical ($35, includes a CD soundtrack), Collectors ($70, includes CD, keychain, stat pins, poster, art book, tarot cards, and an air freshener) and Signed Collectors ($120, same as Collector's but… well, signed by the dev team). The physical run will be limited, though the game will be available digitally until… well, you know. Pick it up while you can!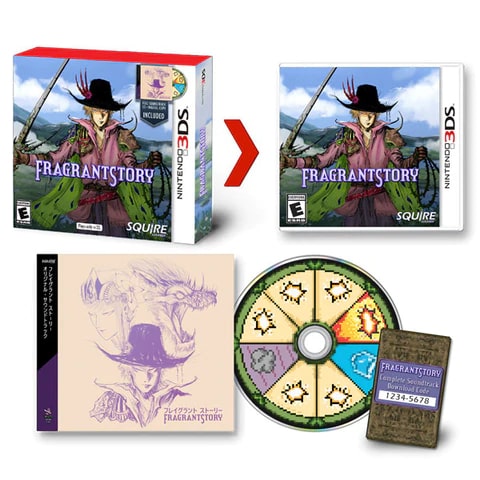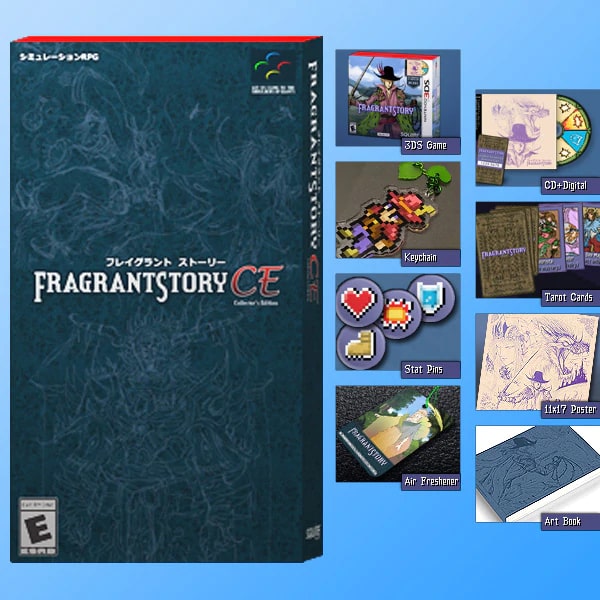 Leave a Comment