Another Eeveelution has arrived, blooming just in time for spring! Continuing the trend Build-A-Bear has set with these releases, Leafeon is joining its evolutionary family and looking cute doing it.
Fresh off of an appearance in Pokémon Legends: Arceus, this photosynthetic friend is ready to cuddle up with trainers via an exclusive online bundle.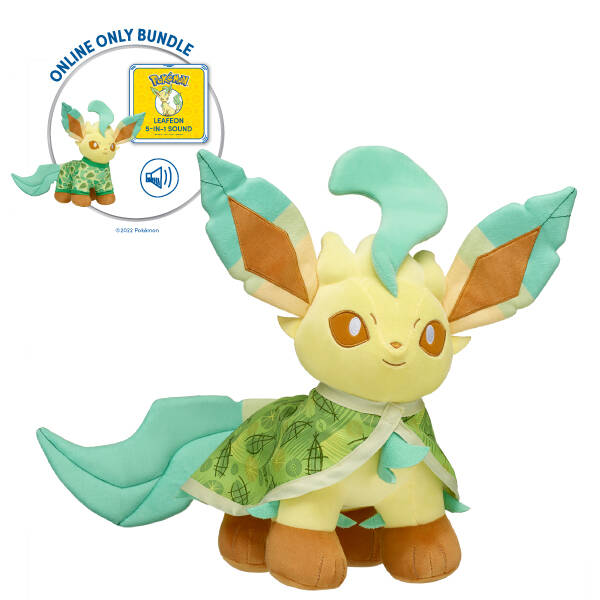 This will include the pre-stuffed Leafeon plush (with 5-in-1 Sound), a Leafeon Cape, and a Leafeon Sleeper. Both of these clothing items are designed with Leafeon in mind and will have it looking lovely alongside the other previously released Eeveelutions.
The Build-A-Bear Workshop Online Exclusive Leafeon bundle is available now for $65. Could we be seeing Sylveon next…?

Leave a Comment