Game controllers, by design, tend to be made of smooth, hard plastic, ergonomically suited for hands and simple to hold. But occasionally, as in all fields of design, we get a real maverick on our hands, something so bold you'll either love or hate it by gut instinct. Such is this case with these Sonic the Hedgehog 2 (the movie) promotional Xbox controllers, which are… furry? Like a Sesame Street monster?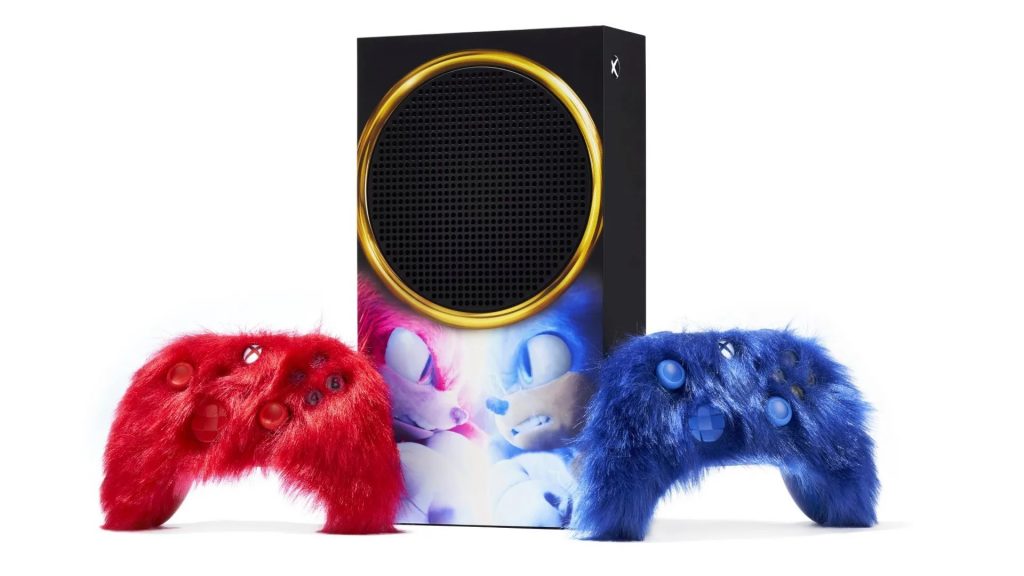 The controllers are tied to a custom Xbox Series X featuring Sonic and Knuckles below a gold ring design. There are two separate sweepstakes to enter to win the console + controller bundle — one by following and retweeting the official sweepstakes tweet with #XboxSonic2Sweepstakes, and the other for redeeming Microsoft Rewards points (only in the US). It doesn't look like there'll be a way to acquire it otherwise.
So uh. The fur is. Something. Part of me wants to imagine a pair of Switch Joy-Con stylized similarly, but I honestly don't know how much I'd like it. At best I find it tacky and at worst unsettling, but I imagine there's SOMEBODY out there who'd like it. I can imagine kids maybe taking an interest, at least. Maybe the furry textured Sonic the Hedgehog controller just isn't for me. But who am I to judge?
Sonic the Hedgehog 2 (the movie) releases on April 8th.
Leave a Comment