Masahiro Sakurai had a busy 2021, finishing the arc of Super Smash Bros. Ultimate's development in a grand conclusion. And he's been properly lauded for this achievement, winning the Famitsu Dengeki Game Award for Most Valuable Creator for 2021 — but it appears that, just a scant few months after asking us to forget about him for a bit, he's already back working on something that might not even be related to games.
Talking to Famitsu, Sakurai stated: 
"I have been away for awhile now, but I am working on something. My eyes may be a little tired. You may see me in the near future in a place that has nothing to do with game production. You may or may not be able to see me. I hope to see you again in the future. Thank you very much for your time."
Not much to go on, besides another reminder that Sakurai is still tired (please take a longer vacation, sir). He says he may be seen in a place that has nothing to do with game production, but that doesn't necessarily mean he's leaving the ecosystem of the game industry entirely — he could be finding a tenure in a game review position, for example. If he's talking about something outside that ecosystem, however, the sky's the limit — though it would presumably be some form of art or media. (Books? Anime? Movies?)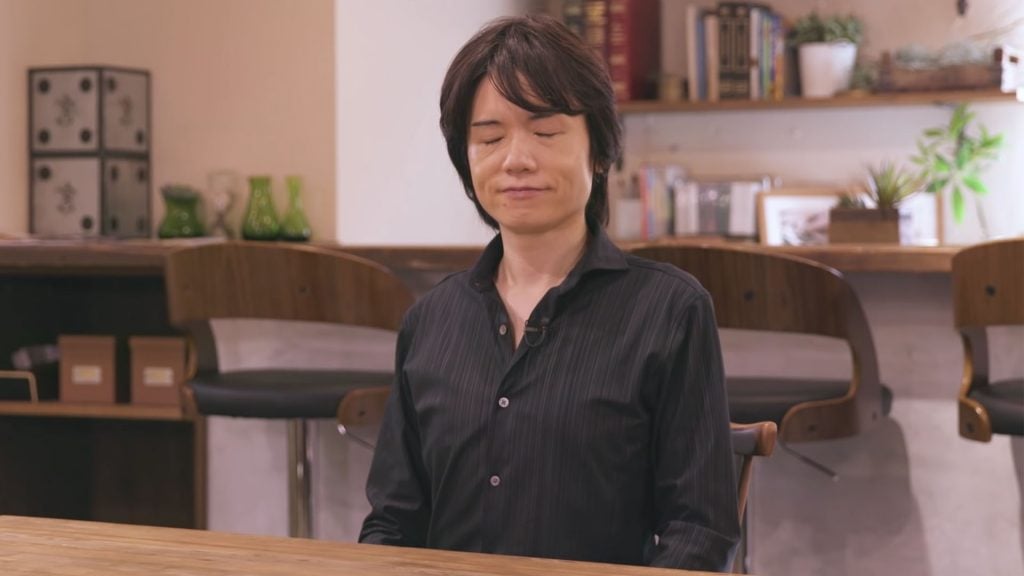 Sakurai beat out three separate dev teams (Capcom's Resident Evil Team, Sega's Ryu Ga Gotoku Studio, and Cygames' Uma Musume: Pretty Derby Team) as well as Naoki "Yoshi-P" Yoshida of Final Fantasy XIV (one of the few devs whose general acclaim and respect can hold a candle to Sakurai's), so it's impressive indeed — even if we must point out that Sakurai has had a serialized column in Famitsu for ages, so him getting an award from the magazine might be tinged with a little bias. Even so, I doubt anybody would claim he doesn't deserve it. Rest up, Sakurai. Please. We're serious.
Leave a Comment