This year Kirby's heading off to a Forgotten Land, but that doesn't mean there isn't something worth remembering. Back in 1992 he set out on his first foray into Dream Land, which makes 2022 the Kirby 30th Anniversary year!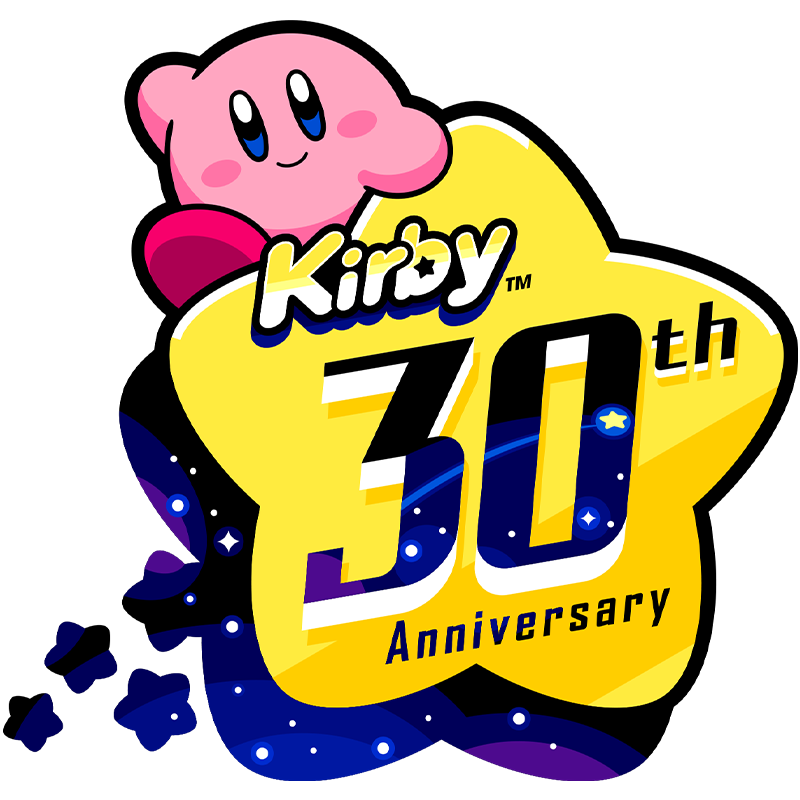 Marking the occasion is a new logo, featuring the pink puffball riding atop Warp Star with a smile on his face. The starry pattern accompanying it leaves a good impression for sure, but it's not the only means of celebration that HAL has put out today.
The Kirby 30th Anniversary website has opened, and while it's sparse for now (housing links to details on Kirby and the Forgotten Land, the Kirby Cafe, and more) it does have a special wallpaper that fans can download. Featuring Kirby in all kinds of ways, it's got shoutouts to dozens of past Kirby titles.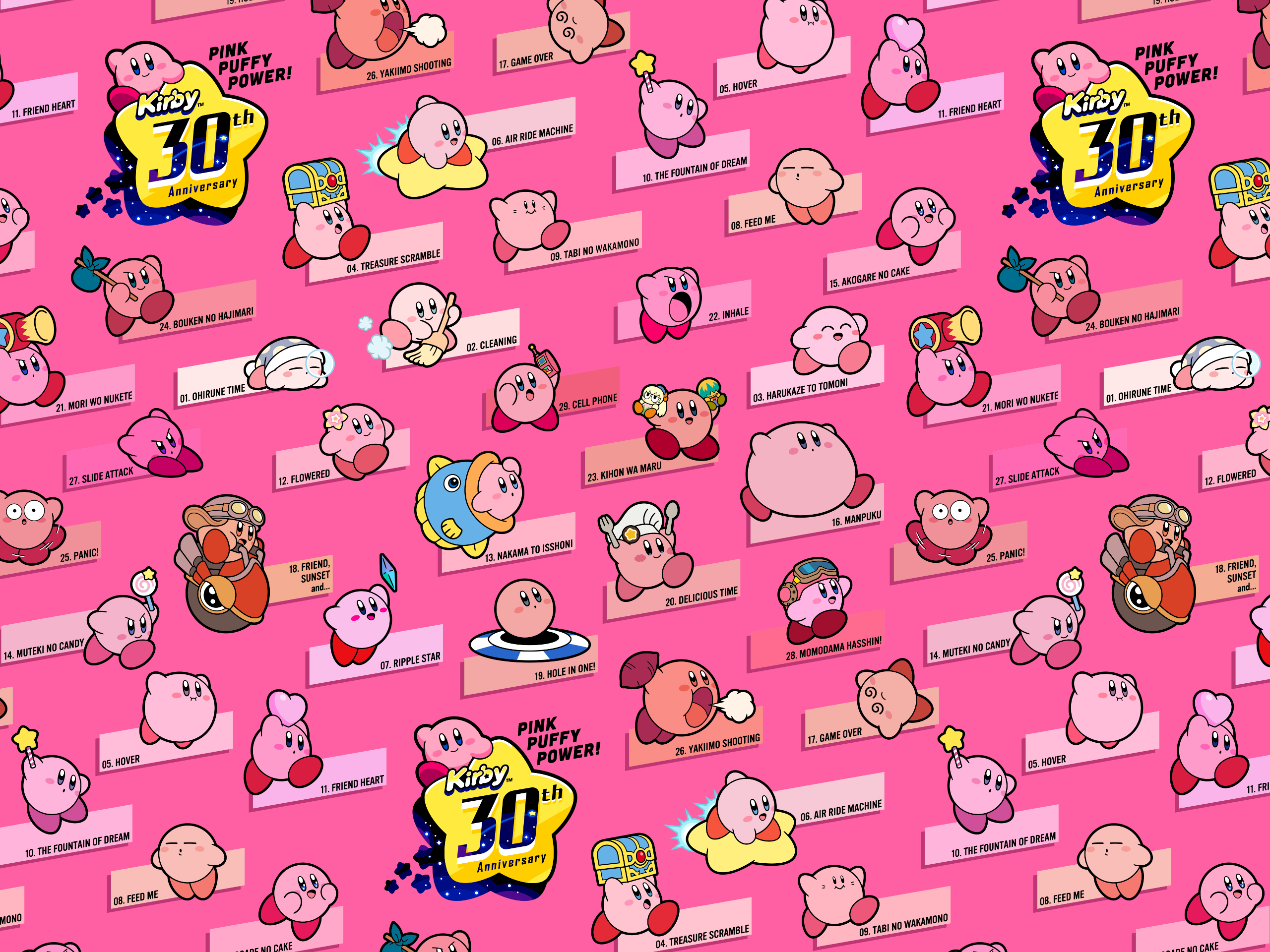 This includes a Hole in One! for Kirby's Dream Course, an Air Ride machine, riding along with his Animal Friend Kine, and even holding up a Ripple Star certified Crystal Shard. They're hardly the only ones, but perhaps most notable is one where he's holding up Tiff and Tuff from Kirby: Right Back at Ya! No corner of Kirby's 30 year legacy is off limits, it seems.
Be on the lookout for more Kirby 30th Anniversary celebrations throughout the year!

Leave a Comment