As the colder months quickly creep in, it looks like even Super Nintendo World is getting in on the holiday spirit — and perhaps, ensuring its guests stay warm in the park so that they don't head home early to cozy up by the fire, instead of waiting in line for rides.
While it doesn't appear that it's available quite yet, Nintendo has revealed (via IGN) some very special, limited edition holiday merchandise available in the parks. All themed, of course, to our favorite Italian plumber mascot.
Included in this collection are cozy red Mushroom mittens and a matching Mushroom scarf; Mario- and Luigi-themed winter hats (featuring the iconic 'M' and 'L' symbols on their traditional caps, and topped with red and green pom poms respectively); earmuff options that feature both Mushrooms or Super Stars; and even a delicious Super Star hot yuzu lemonade.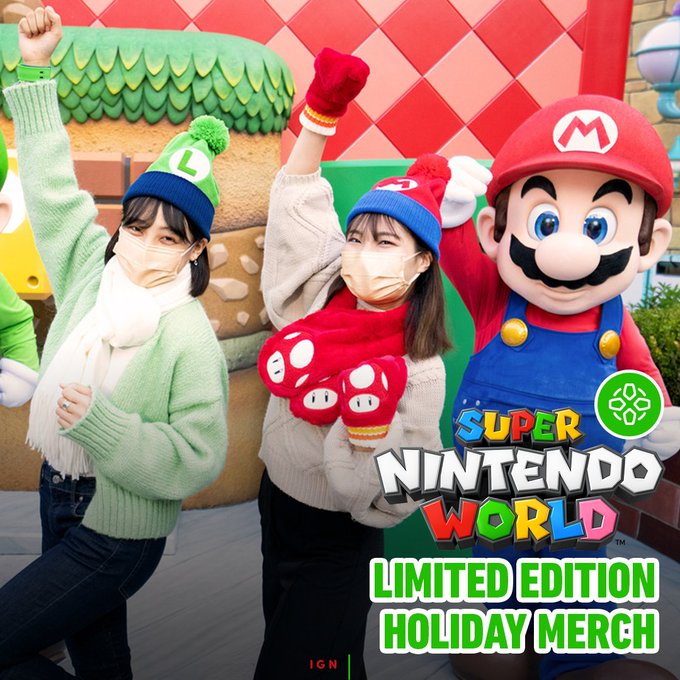 As a big fan of holding delicious and cozy looking hot drinks in both my hands and bringing them close to my face to enjoy, the lemonade is of particular interest to me. It's decorated really adorably and is perfectly Instagrammable, so if you've got the chance to grab one…  I say do it!
There's no word on whether or not these are the only holiday options available, so we'll keep you updated as more is revealed.
Leave a Comment