The original Family Computer, or Famicom, was a revolution when it came to console gaming when it hit Japan in 1983, and it made even more of a splash when it launched overseas in a redesigned form as the Nintendo Entertainment System. Of course behind every technological innovation are people, and the Famicom was engineered by the legendary Masayuki Uemura, who stuck with Nintendo until his retirement in 2004.
Unfortunately, Ritsumeikan University, where he served as professor since retirement, has announced that Uemara passed away on December 6th at the age of 78.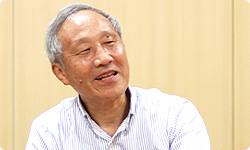 Uemara's impact on the gaming industry is immeasurable and we can only offer his family condolences.

Leave a Comment