Toy company Sanei is constantly releasing a steady flow of plushes celebrating our favorite Nintendo series, and the collection that was just released will undoubtedly continue to bring happiness to fans of Pokémon the world over. Now available is the 18th edition of Sanei's Pocket Monster All-Star Collection, with this newest lineup including some favorites like Legendary Rayquaza and adorable Furret.
Have a look at the collection in the gallery below!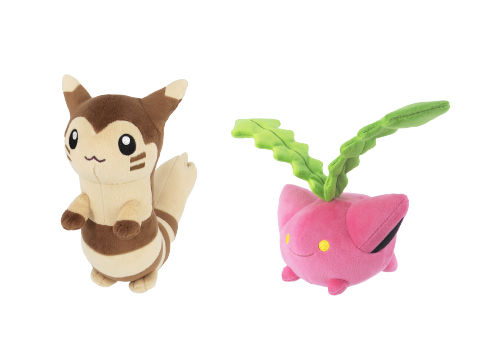 The pricing for the plushes ranges from ¥1,980 to ¥3,520 a piece, depending on the Pokémon. Interested in getting some of your favorites? They're available at the usual Japanese toy retailers, with some still offering pre-orders for the 'mon. If you order from Play-Asia, your package is expected to ship on November 30th. And don't forget, you can save 5% on orders over $20 by using the code NINWIRE at checkout!
Leave a Comment