Technically we haven't celebrated Halloween yet, but that hasn't stopped retailers and various companies from showing off their Christmas goods. Today, Pokémon Center Japan officially announced its Christmas 2021 collection and they're ditching snow for the big blue ocean. Pikachu, Piplup, and friends will be celebrating Christmas this year under the sea in the Pokémon Christmas in the Sea collection.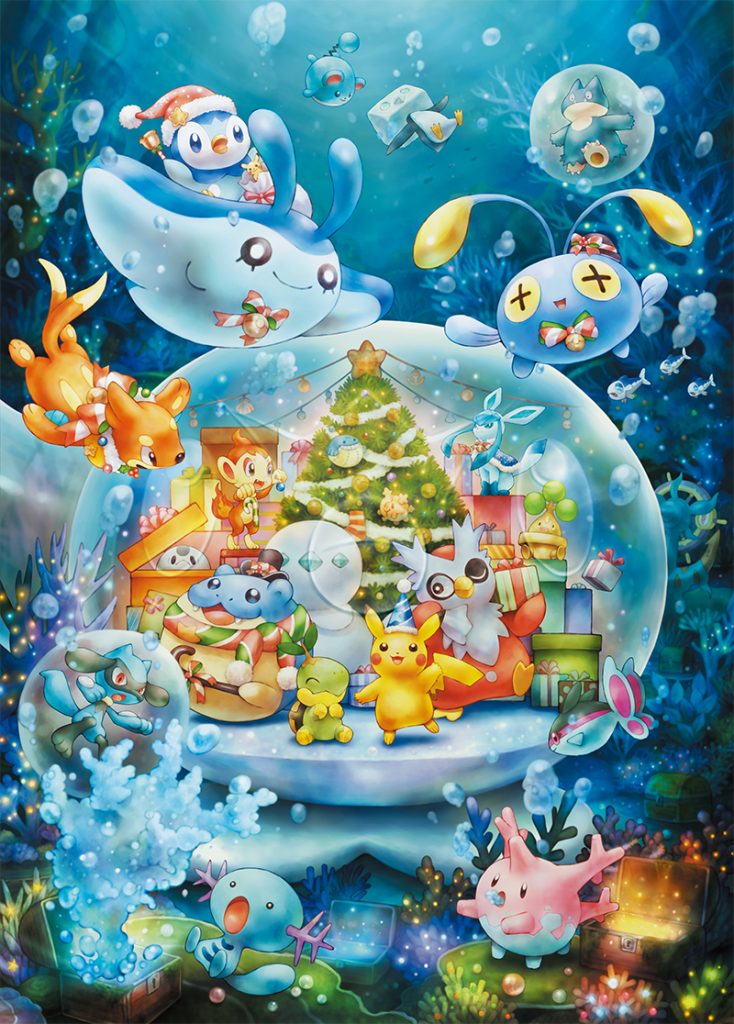 Along with the collection's official artwork, select items were shown off too!
According to the announcement on the official Pokémon site, the collection will include the following items: plushies, keychain plushies, decorative plate, advent calendar, accessory stand, desktop tree, pin, clear file, ornament charms, metal charms, stickers, greeting cards, hand towel, and more.
Pokémon Christmas in the Sea will be available at Pokémon Center Japan locations on Saturday, November 13th. The collection will launch online a few days beforehand on Thursday, November 11th.
Pokémon Center Japan will also release select pieces of the collection on their official Amazon JP store. Reservations will be accepted starting on Saturday, November 13th, with official sales happening on Saturday, November 20th. For those looking to directly import certain items, Amazon JP is your best bet. After that, it's off to proxy sellers.
Still, hold off on the plushies! While the complete collections usually don't make it over to Pokémon Center US and Canada sites, popular items like the plushies and keychain plushies do. Watch out for those, as well as Pokémon Center US and Canada's own holiday collection next month.
Leave a Comment