If you're a fan of Sakuna: Of Rice and Ruin, you'll be happy to know that an original soundtrack is on the way. Spanning across a set of three CDs, all the songs from the RPG will be included, bringing fans 42 tracks from composer Hiroyuki Oshima that they can immerse themselves into whenever their hearts desire.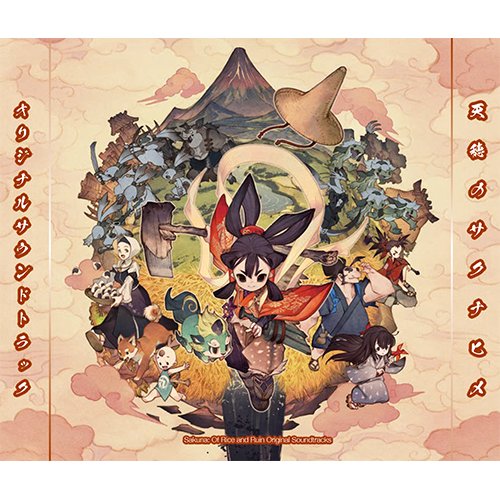 Have a look at the full track list:
Ichiban (DISC 1)
Oboro-Oboro-
Harae-Harae-
Noisy-Sawagi-
Mark-Sign
Oroshi-Grated-
Rough-Susabi-
Yanato rice field song
谺 -Kodama-
Violence-Abare-
Honor-Homare-
Rest-Ikoi-
Moe-Mebae-
Cherry Blossoms-
Megumi-Megumi- (Plum)
Shore-Migiwa-
Second board (DISC 2)
Tumble-Marobi-
Sheng-Sakari-
Firefly-Firefly-
Megumi-Megumi- (Bamboo)
Flame-Homura-
Gi-Funny-
Minoru-Minori-
芒-Susuki-
Megumi-Megumi- (Pine)
Buds-buds-
Shizuka-Shizuka-
Sadness-happy-
Battle-Ikusa-
Participation (DISC 3)
Hollow-Utsuro-
Kaoru-I wonder-
Earthquake-Shake-
Yuu-Kasuka-
Marriage-Enishi-
Oath-Chikai-
Saki-Sakase-
Grudge-Envy-
Whisper-Hayashi-
Yanato Rice Song / Festival-Festival-
Tree-Itsuki-
Dragon-Mizuchi-
Japanese-Nagomi-
Yanato Taueuta ・ Shrine-Kaminagi-
Sweetening the pickup a little, a large 48 page booklet will be enclosed with each purchase. Inside you'll find commentary and inside stories about the songs from Mr. Oshima and others involved with the compilation.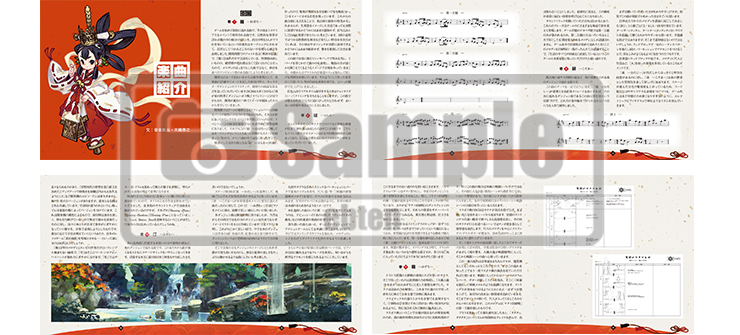 The Sakuna: Of Rice and Ruin original soundtrack will release on December 9th at the price of ¥4,070. Pre-orders at ebten can, unfortunately, only be placed within Japan. If any other options become available, we'll be sure to let you know!
Leave a Comment