A recent court case in Georgia is making headlines thanks to its unlikely connection between two sectors – PPP loan fraud and Pokémon cards.
Yes, this is real and completely ridiculous.
According to court documents that were filed on October 19th, 2021, the United States of America is charging Vinath Oudomsine with one count of wire fraud, tied to falsifying information when applying for a small business loan through the Economic Injury Disaster Loans program. These loans and the program are tied to the CARES Act (Coronavirus Aid, Relief, and Economic Security) that was passed in March 2020.
Oudomsine didn't apply for his loan until July, 14th, 2020. In Oudomsine's application, he stated that he ran a business since 2018 which employed 10 people and had a gross revenue of $235,000 for 2019. Less than a month later, Oudomsine's request was approved on August 4th, 2020 and he received a loan of $85,000.
In a scheme that any villainous organization in the Pokémon world would be proud to endorse, Oudomsine used two-thirds of his ill-gained COVID-19 small business relief loan to purchase a Pokémon card for $57,789 on/around January 8th, 2021. Not boxes of packs, Elite Trainer Boxes, and more – just one single card. Unfortunately, legal court documents don't specify which Pokémon card Oudomsine purchased.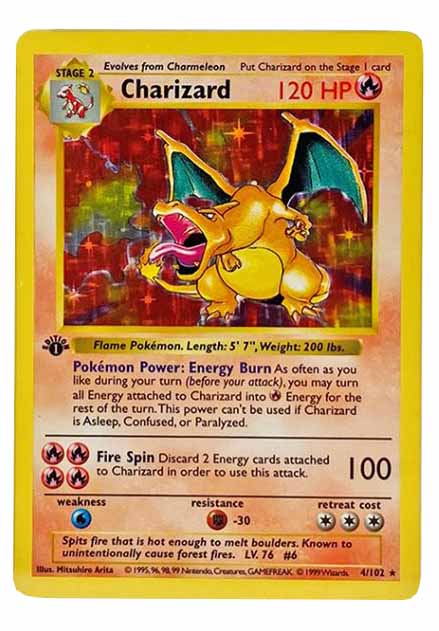 Luckily, Nicole Carpenter (senior reporter for Polygon), might be on the right track as to uncovering the card's identity. PWCC, a trading card-focused marketplace established in 1998, held an auction last year for a Pokémon TCG Base Set 1st Edition Shadowless Holographic Charizard card that had a 9.5 GEM MINT rating from Beckett Grading Services. While the card technically sold on December 28th, 2020, and not January 8th, 2021, it sold for the exact amount listed in the court documents. Of course, Oudomsine could have purchased his unnamed Pokémon card from a different auction site, yet a card matching the price and sale date has yet to be discovered online.
For this spectacularly brazen attempt at owning a highly sought-after Pokémon card, Oudomsine is looking at a prison sentence of up to 20 years and fines. If the court decides that Oudomsine's fraud "affects a financial institution," then his prison sentence could be up to 30 years.
Leave a Comment