To celebrate the upcoming launch of Pokémon Brilliant Diamond and Shining Pearl, all Pokémon Café and Pikachu Sweets locations will be adding new Sinnoh-themed items to its menu starting Friday, November 19th. From Pikachu and the starters to the Legendary Dialga and Palkia, the new menu will add all sorts of cute and delicious-looking meals, sweets, and refreshments to commemorate the upcoming games.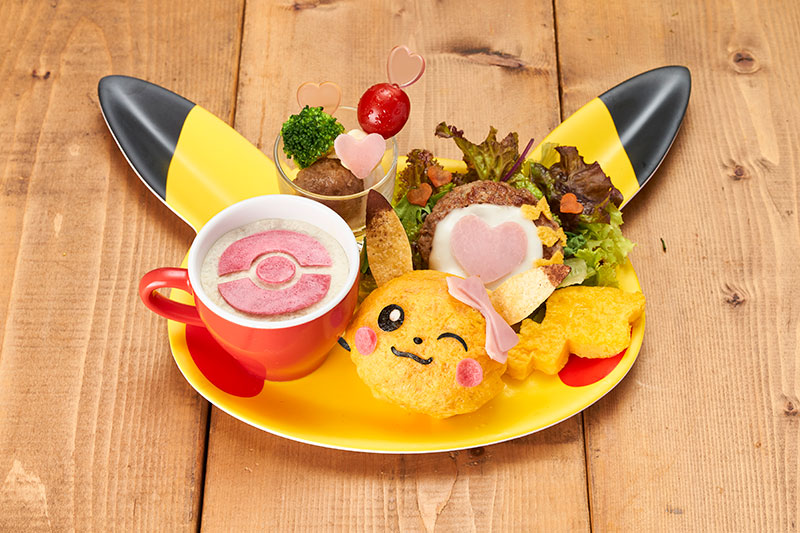 As can be seen above, the first major addition to the menu is the Omekashi Pikachu Plate that goes for ¥2,178 (tax included). Inspired by the Sinnoh region's Super Contest Shows, this new Pikachu dish pays homage to some of the rhythm minigame's unique atmospheric touches. Customers will also receive one of three random Pikachu faces.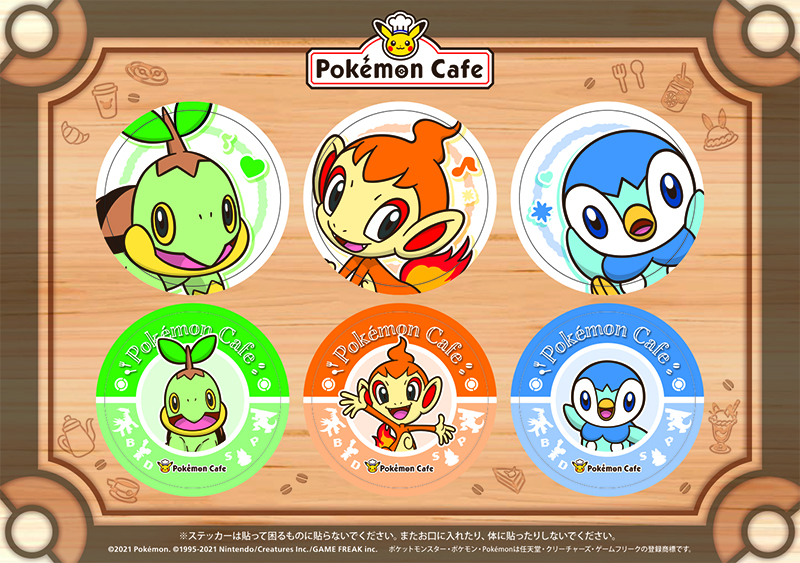 Additionally, the Omekashi Pikachu Plate will also come included with an exclusive Sinnoh starter sticker!
Next, Munchlax and Drifloon are getting a spotlight with their very own coffee and tiramisu. The Munchlax "Amai Mitsu" style maple syrup coffee will cost ¥1,298 (tax included), while the Drifloon "Tanima no Hatsudensho" will cost you ¥1,848 (tax included).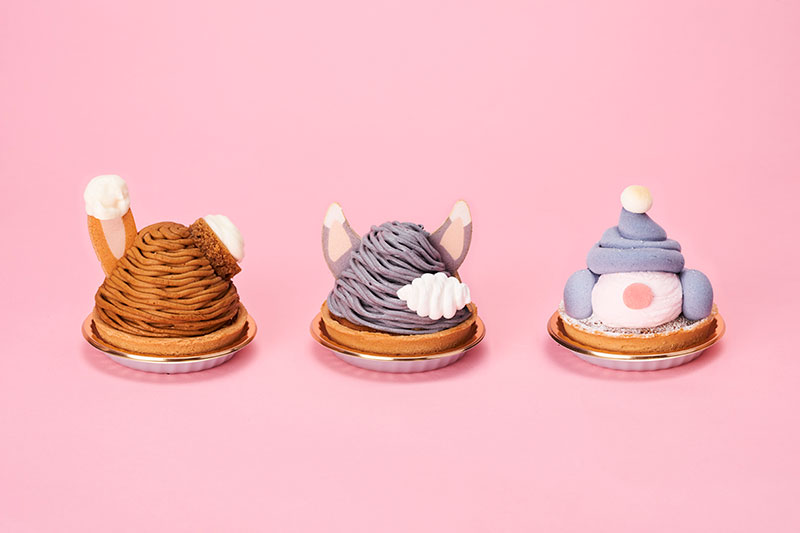 Finally, the last new food menu items will be Montblanc cakes inspired by Buneary, Glameow, and Mime Jr. will also be added to both establishments' menus. The Unfuzzy Buneary Chocolate Montblanc, Whimsical Glameow Tea Maron Montblanc, and Naughty Mime Jr. Strawberry Montblanc will all go for ¥896 each (tax included).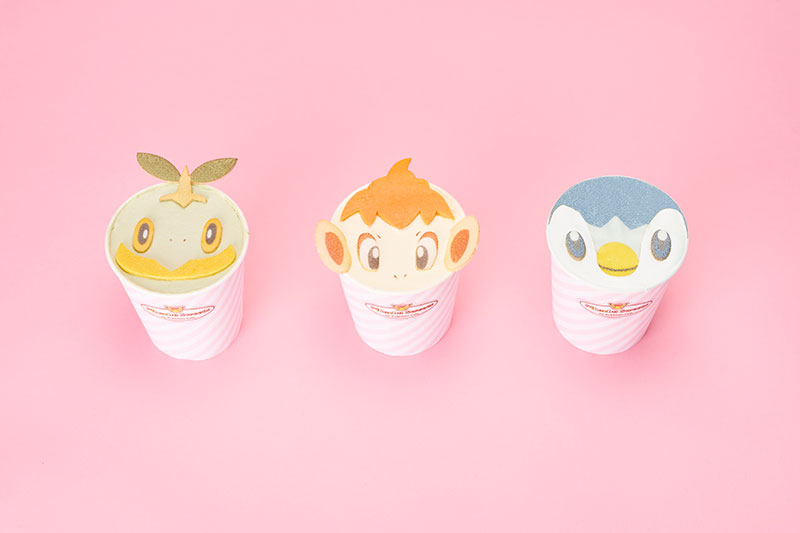 The selectable latté art at both the Pokémon Café and Pikachu Sweets will also be expanding this year with more Sinnoh art. The starters, cover Legendaries, and a select few Pokémon from the opening hours of Brilliant Diamond and Shining Pearl will be added to the available patterns! Customers who also order a latté with their Montblanc dessert will also receive one of the following three stickers of Buneary, Glameow, or Mime Jr. as can be seen below.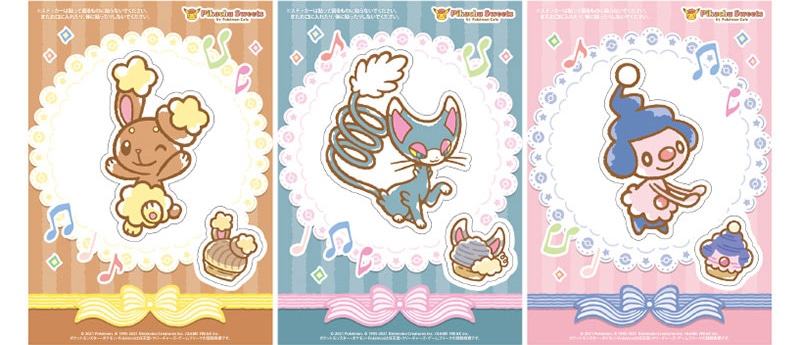 When more Pokémon Café and Pikachu Sweets news makes the rounds, you can be sure to count on us to let you know what adorable additions will be coming to the menu!
Leave a Comment