Final Fantasy is a series well-known for iconic heroes and villains, but it's easy to forget how much their respective musical themes contribute to that status. Who can think of Final Fantasy VI's iconic opening number and not think of Terra, or associate Sephiroth with anything but One Winged Angel?
Well a bunch of those tracks are getting a 4-LP vinyl release fittingly titled "Heroes and Villains" with each coming in a sleeve decorated with Tetsuya Nomura artwork from the Dissidia series.
Check out the tracklist below: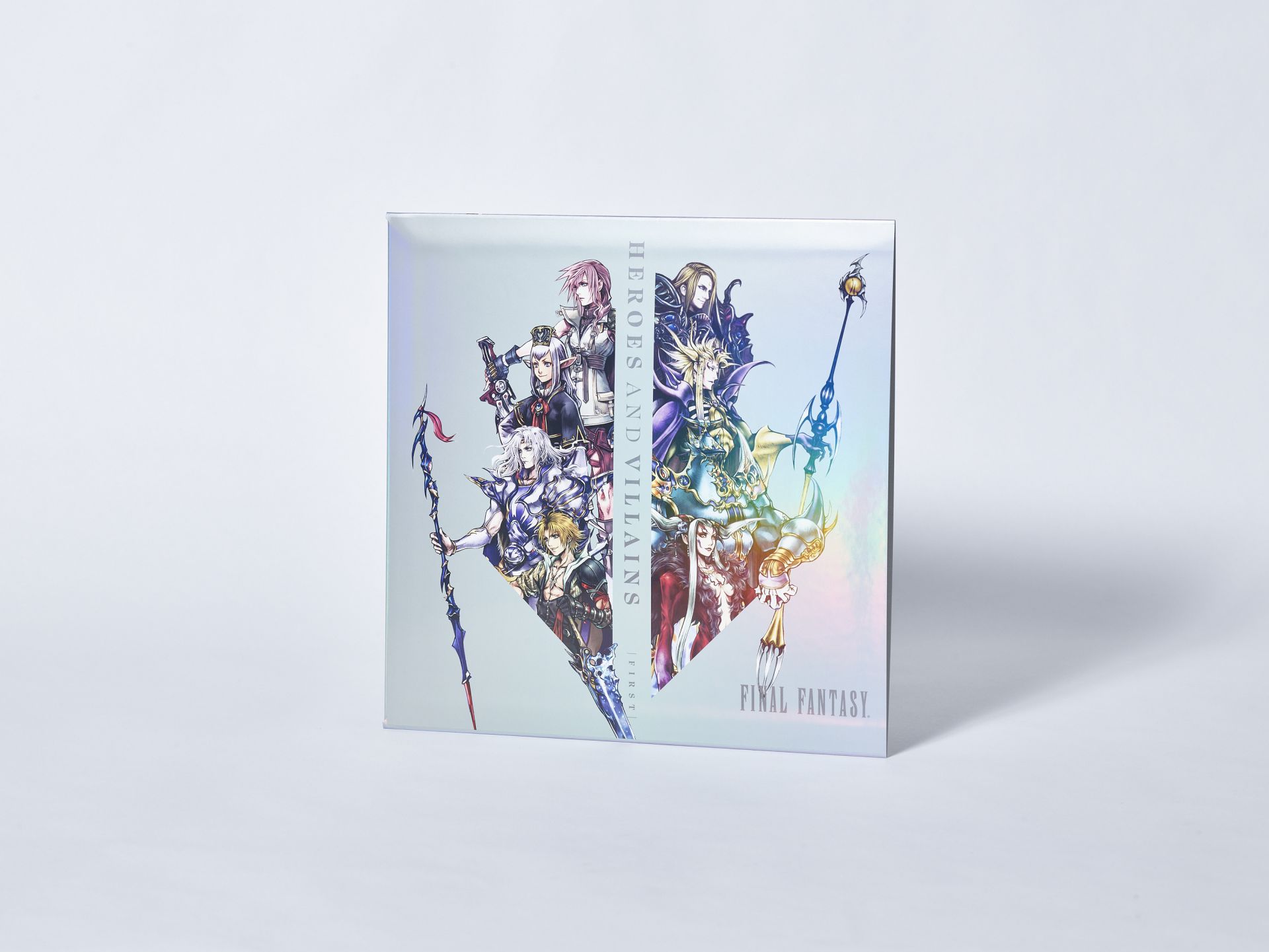 [FIRST]
Side A
The Red Wings (FFIV)
Main Theme of FINAL FANTASY IV (FFIV)
Tidus's Theme (FFX)
Zanarkand (FFX)
A New Horizon Tavnazian Archipelago (FFXI)
Second Ode:Distant Promises (FFXI)
Lightning's Theme (FFXIII)
The Sunleth Waterscape (FFXIII)
Side B
Battle Theme 1 (FFII)
The Emperor's Rebirth (FFII)
Battle 1 (FFV)
The Evil Lord X-Death (FFV)
Don't be Afraid (FFVIII)
The Extreme (FFVIII)
Liberty or Death (FFXIV)
The Worm's Tail (FFXIV)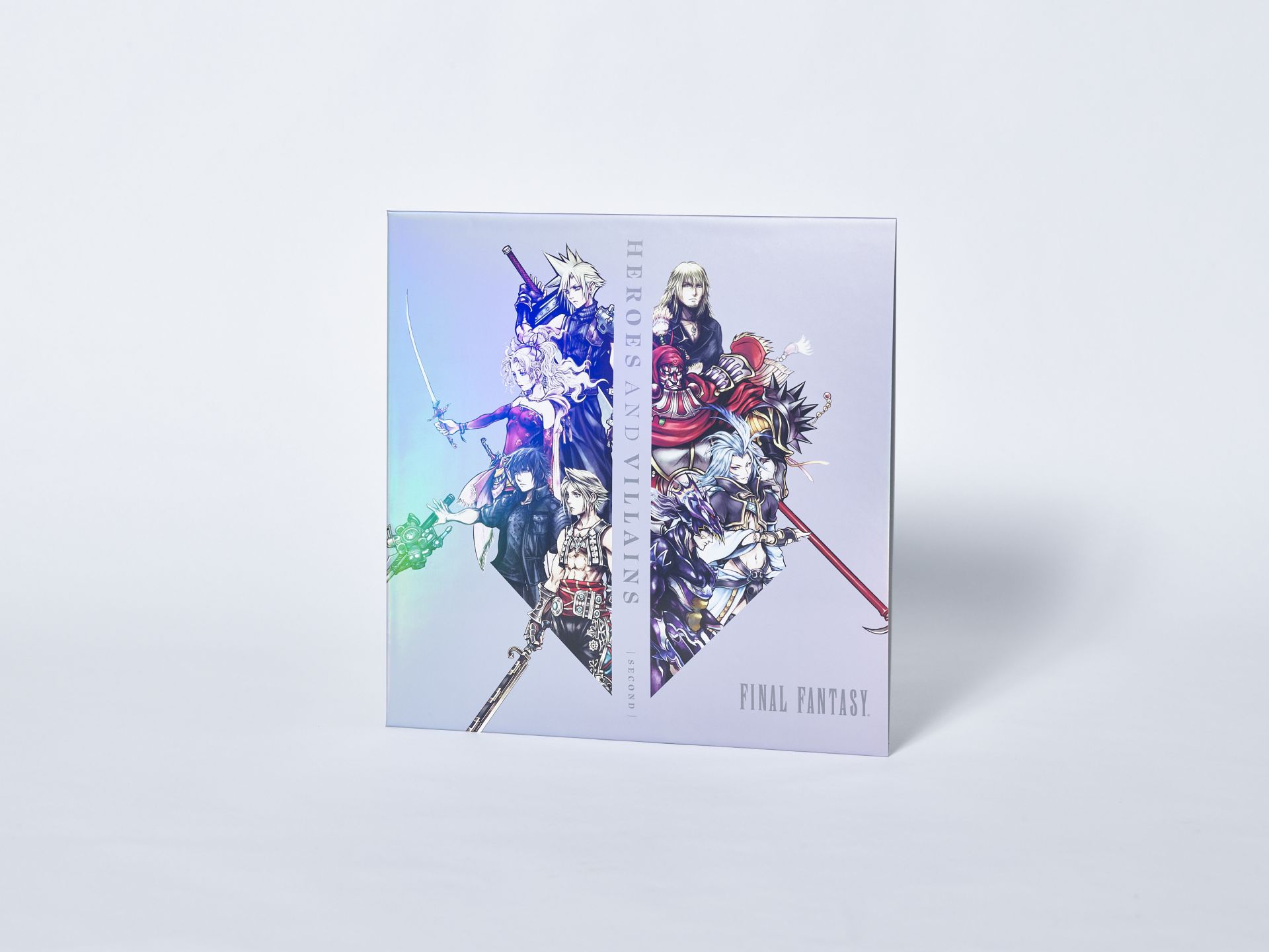 [SECOND]
Side A
Terra's Theme (FFVI)
Searching for Friends (FFVI)
The Chase (FFVII)
Main Theme of FINAL FANTASY VII
To Be a Sky Pirate (FFXII)
The Dalmasca Estersand (FFXII)
NOCTIS (FFXV)
Valse di Fantastica (FFXV)
Side B
Battle 2 (FFIV)
Suspicion (FFIV)
Battle 2 (FFV)
Battle at the Big Bridge (FFV)
Battle 1 (FFIX)
Kuja's Theme (FFIX)
Blinded By Light (FFXIII)
Snow's Theme (FFXIII)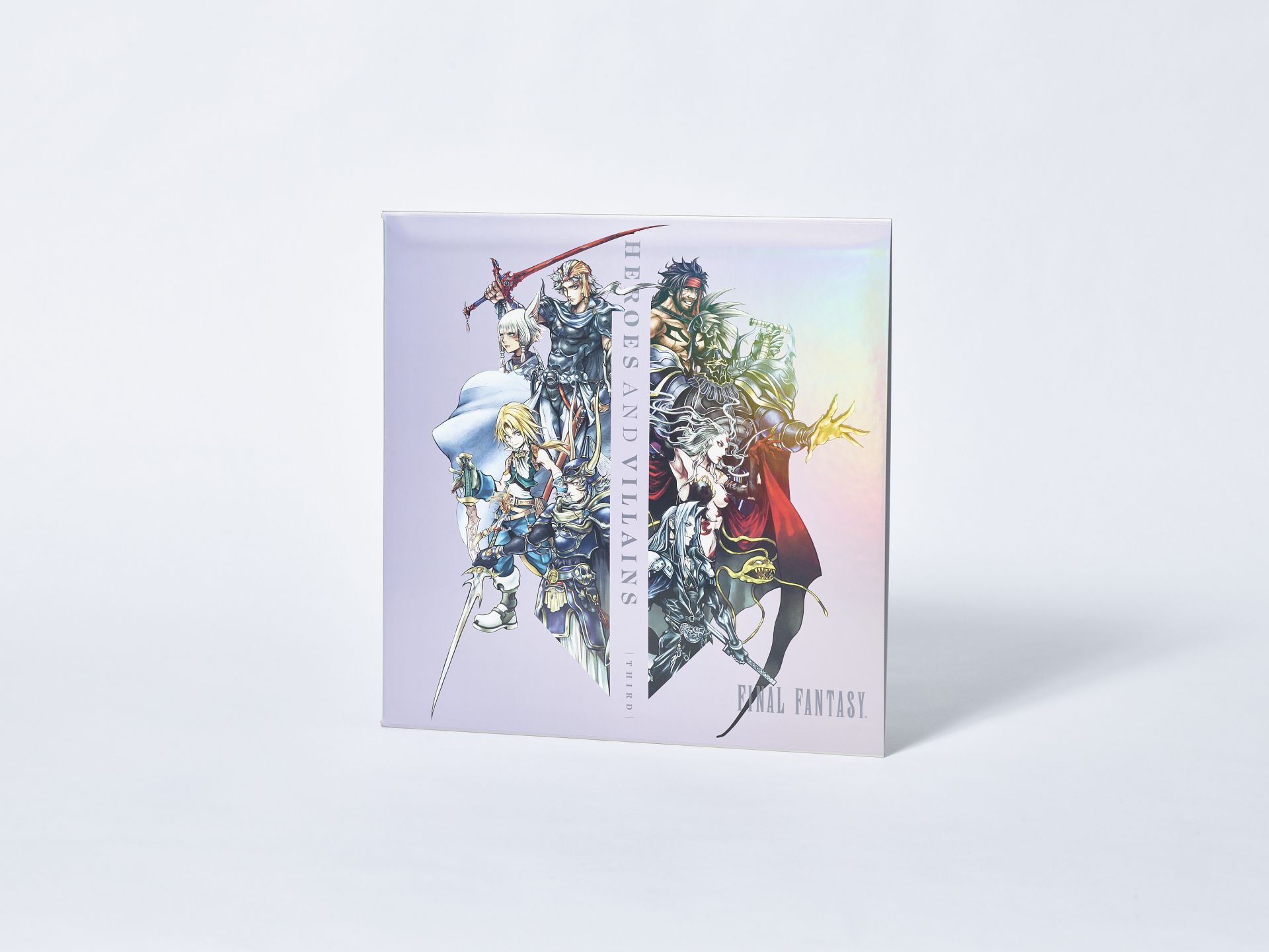 [THIRD]
Side A
Castle Cornelia (FFI)
Main Theme (FFI)
The Rebel Army (FFII)
Main Theme (FFII)
Zidane's Theme (FFIX)
Over the Hill (FFIX)
Torn from the Heavens (FFXIV)
Civilizations (FFXIV)
Side B
Battle 1 ~Fanfare (FFIII)
This is the Last Battle (FFIII)
Battle 1 (FFIV)
Golbez, Clad In Darkness (FFIV)
Let the Battles Begin! (FFVII)
One-Winged Angel (FFVII)
Battle Theme (FFX)
Jecht's Theme (FFX)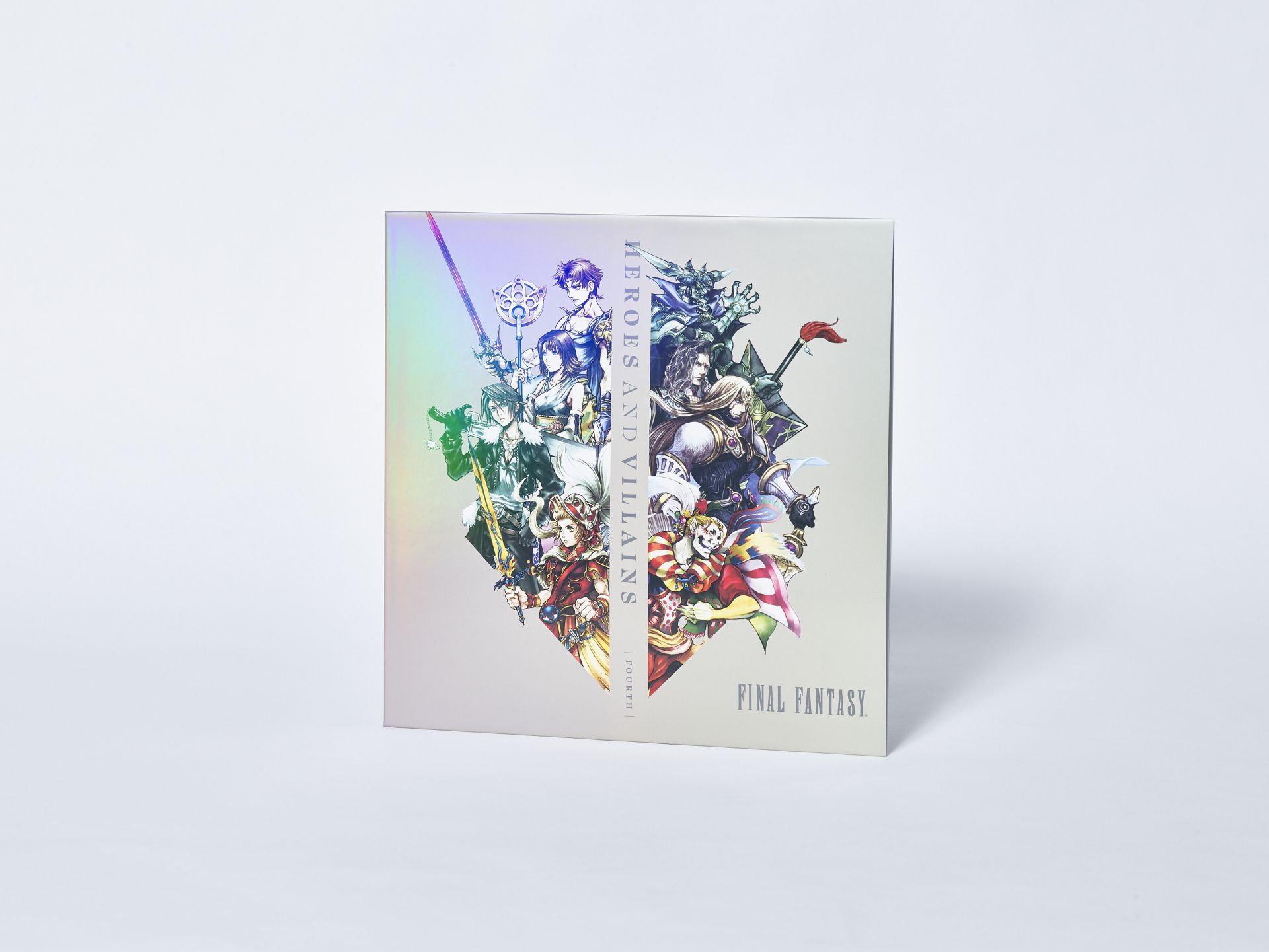 [FOURTH]
Side A
Crystal Cave (FFIII)
Eternal Wind (FFIII)
Main Theme of Final Fantasy V (FFV)
Four Hearts (FFV)
Liberi Fatali (FFVIII)
Blue Fields (FFVIII)
Yuna's Theme (FFX)
Hum Of The Fayth (FFX)
Side B
Battle (FFI)
Chaos Shrine (FFI)
Battle (FFVI)
Kefka (FFVI)
Onslaught (FFXI)
Tough Battle #2 (FFXI)
Flash of Steel (FFXII)
Struggle for Freedom (FFXII)
You can pre-order the Heroes and Villains Vinyl Set via Square Enix's online store now for a release on March 28th, 2022. An MP3 download code will be included.

Leave a Comment