A new group of patterns has arrived at Pokémon Shirts presented by Original Stitch! With Kanto, Johto, and Hoenn region patterns completed (and a refresh in the works for select Kanto patterns) are we off to the Sinnoh region? Nope, yet you'll see plenty of Pokémon from the Galar region and Pikachu in this batch of patterns designed by artists and illustrators EMU, Chari, Chocomoo, Craig & Karl, and Rob Kidney.
Image (right): Designs by Chocomoo, EMU, and Craig & Karl. Image (left): Design by Chari.
These patterns are available to customize Pokémon Shirts, Masks, and Bandanas, and – even better – all are available to order right now. When you're customizing a shirt you'll find these designs in the "NEW" group when you're selecting your fabric(s). As for masks and bandanas, you'll have to select the individual pattern on the dedicated page for this release and select "Order Masks" and/or "Order Bandanas" under the design swatch.
Pokémon Shirts start at $100 for adults and $85 for kids. Masks and bandanas are $18 each. Prices can increase base on customization selections and sizes, as well as tax and shipping fees. Current shipping times (as of this posting) for masks and bandanas is about 2 – 3 weeks, and shirts are about 3 – 5 weeks. Orders will only be shipped to the following regions: Japan, United States, Hong Kong, Taiwan, Singapore, Malaysia, Philippines, India, Indonesia, United Kingdom, Spain, Germany, Italy, France, Canada, Australia, New Zealand.
As a special bonus, the first 1,000 customers that order a Pokémon Shirt will be gifted a special sticker set. Each Pokémon Shirt will get you a sticker set, so, provided that you're one of the first 1,000 orders, you could get a few sets! It must be a Pokémon Shirt though – you won't get a sticker set for any polo shirts (regular or sport), masks, bandanas, and/or aprons.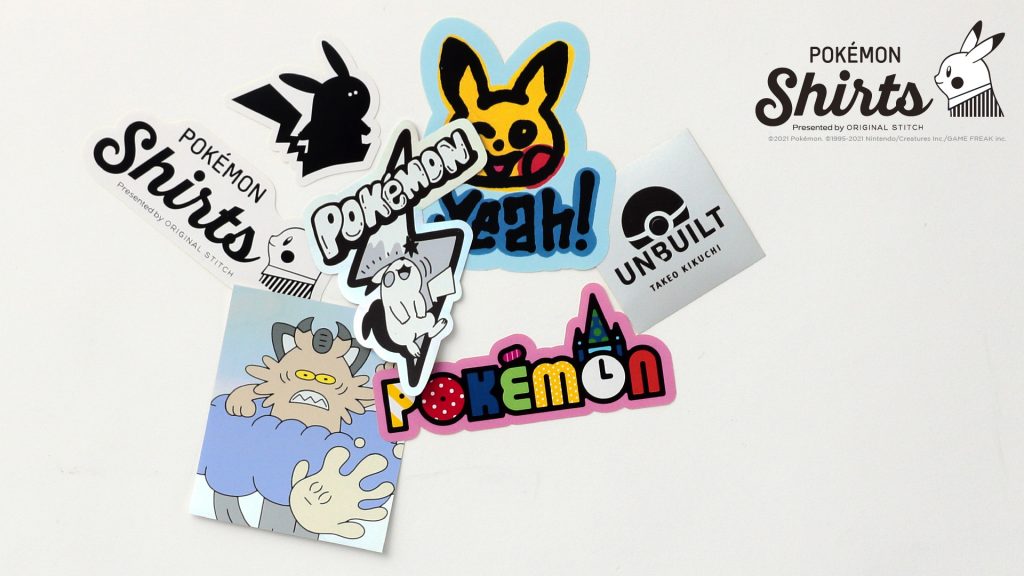 This isn't the first time Original Stitch has offered artist patterns for the Pokémon Shirts line. Earlier this year with the launch of the Polo Shirts Sport edition, Craig & Karl designed Pikachu and Piplup pattern options (both of which are still available to select when customizing an order). Hopefully, we'll see more takes on various Pokémon characters from more artists in the future!
Leave a Comment