Three new arcade machines are joining Arcade1Up's sprawling selection of retro arcade cabinets. Gracing the official Arcade1Up site today are pages for Tron, Killer Instinct and Ridge Racer. Even better, each cabinet has more than just one game included. It might say Killer Instinct on the outside, but three different versions of Battletoads and Killer Instinct 2 are included. Ridge Racer's extra games are even better (and one heck of a deep cut), as Ace Driver returns. As for Tron, it'll come with Discs of Tron as well!
For those who'd rather play these arcade games housed in a cabinet and its standard arcade controls, then you'll want to start collecting your quarters now. Check out the cabinets in all their glory below as well as the complete list of games that are included and features.
Tron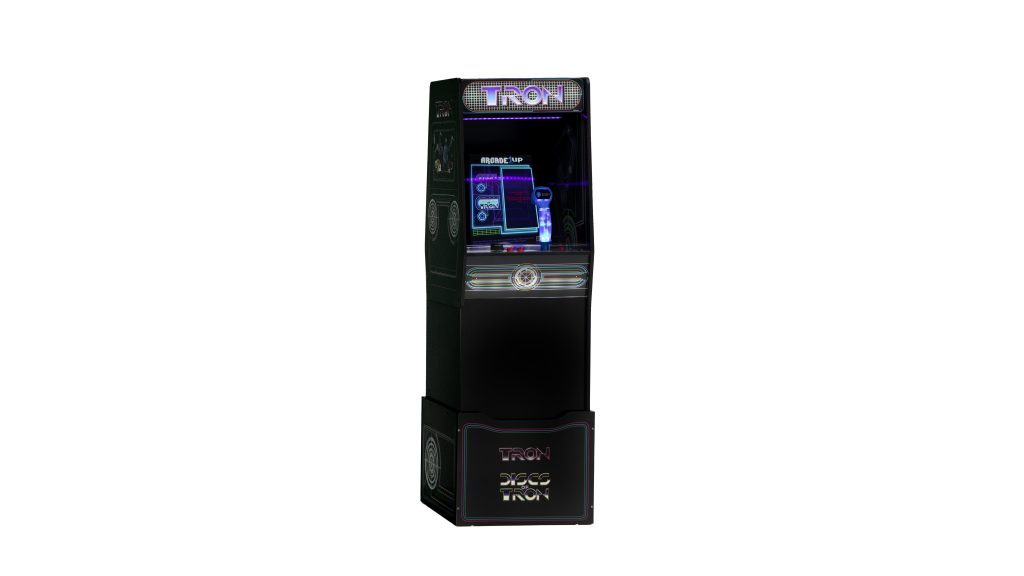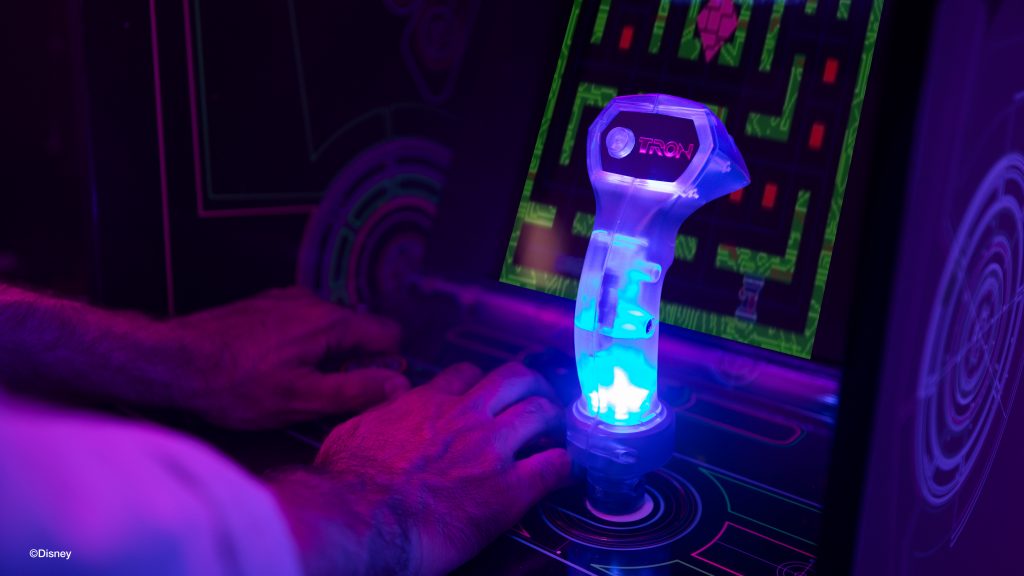 Games:

Features and Specifications:

Responsive ink on control deck and screen adjacent inner side panels, illuminated by included black light under marquee.
Light-up front panel
Light-up flight stick
Light-up marquee
Custom designed cabinet and riser
Official Matching Stool Included
WIFI Enabled Leaderboard
Assembled Dimensions: 22.13 D x 19.72 W x 64.72 H
Box Dimensions: 12.38 D x 23.75 W x 47.75 H
Weight: 95.24lbs.
Adjustable Variable Volume
Clear Deck Protector
Anti-Tip Over Strap
Killer Instinct
Games:

Killer Instinct™
Killer Instinct™2
Battletoads Arcade™
Battletoads™ 8-bit
Battletoads™ 16-bit

Features and Specifications:

WIFI enabled for Online Play
Light-Up Marquee
Light-Up Deck Protector
Molded Coin Door
Matching Stool
5 Games in 1
17″ Color LCD screen
Assembled Dimensions: 22.5" D x 18.75" W x 60.75" H
Box dimensions 47.75" H x 12.25" D x 23.75" W
Weight: 68.34 lbs
Adjustable Volume
Clear Deck Protector
Anti-Tip Over Strap
Ridge Racer
Games:

Ridge Racer™
Ridge Racer 2™
Rave Racer™
Ace Driver™
Ace Driver: Victory Lap™

Features and Specifications:

WIFI enabled for Leaderboard
Rumble Steering Wheel
Light-Up Marquee
Custom designed Arcade and Riser
Headphone Jack
5 games in 1
Dimensions: 30.78 D x 19.75 W x 65.51 H
Box Dimensions 11.25 D x 23.75 W x 47.38 H
Weight: 81.57 lbs.
Gas Pedal & Brakes
2 Way Shifter
17″ Color LCD Screen
Variable Volume Switch
Dual Speakers
Clear Protective Deck
Anti-Tip Over Strap
Prices have yet to be announced and each cabinet will be avaliable to pre-order soon! Tron is up first, with pre-orders being accepted on Tuesday, October 19th, followed by Killer Instinct on Wednesday, November 10th and Ridge Racer on Monday, November 22nd. You can sign up to be alerted the moment pre-orders are live on the Arcade1Up site.
Leave a Comment