Objection! Twenty years already?! While the first Phoenix Wright: Ace Attorney game didn't arrive in North America until 2005 (and for Europe, it was 2006), the video game series debuted back in 2001 in Japan and on the Game Boy Advance! That special 20th anniversary is fast approaching, so it's time for Capcom to transform one of their Capcom Cafes into a fun little party for Phoenix, Edgeworth, Maya, Apollo, Trucy, and more.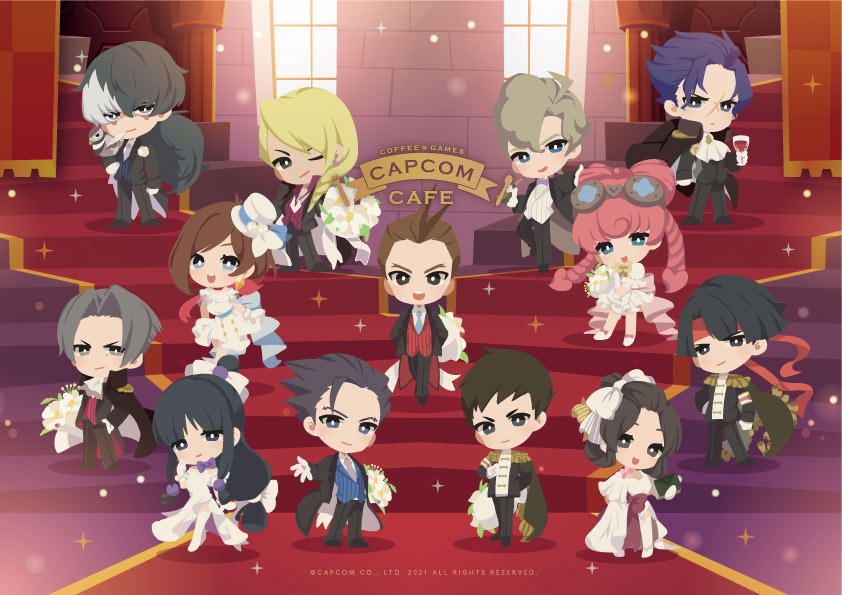 Capcom announced that the Capcom Cafe Aeon Lake Town location would be hosting the limited-time event earlier this month. From Friday, October 8th to Thursday, November 18th, that particular Capcom Cafe will be offering a special menu and merchandise based on its dressed-up theme. We'll have to wait a bit longer to see the special merchandise made for the event, but the menu has been revealed!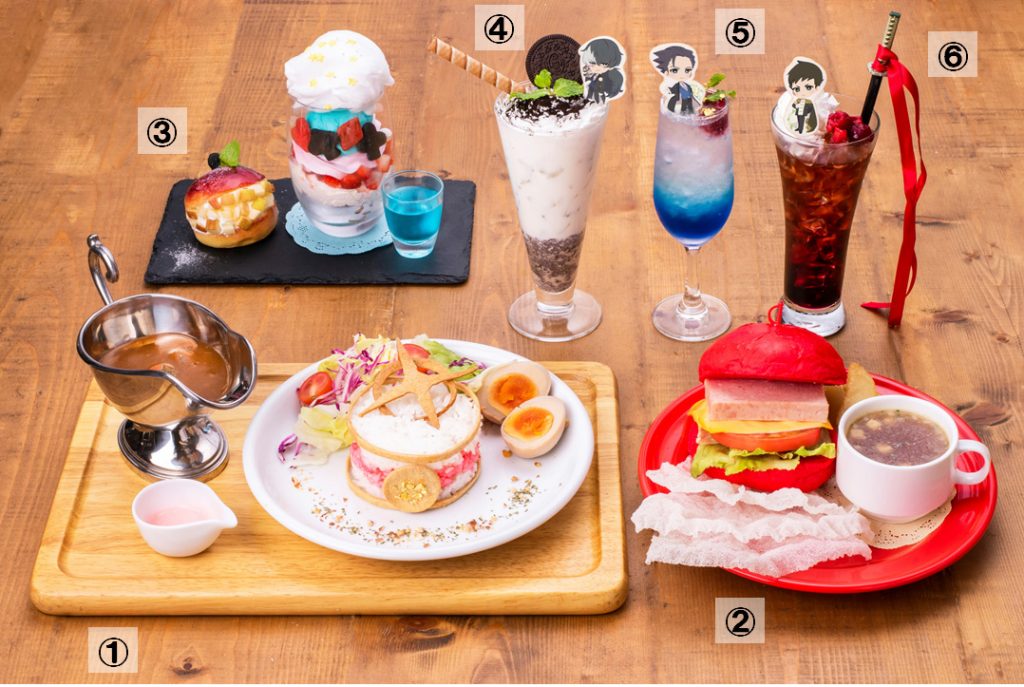 Dishes and drinks are based off on various characters. Guests will be able to enjoy a "British Empire style curry" inspired by The Great Ace Attorney games, a meatloaf burger (that's channeling Edgeworth's cravat), a "Wright Anything Agency" dessert set, and drinks inspired by Simon Blackquill, Phoenix Wright, and Ryunosuke Naruhodo. According to Capcom's official announcement, there will be more themed dishes and drinks available, including a rice and stew plate (possibly based on Blackquill) and an afternoon tea set inspired by Herlock Sholmes and Iris Wilson.
Similar to previous cafe experiences, certain items will come with a bonus gift (usually a placemat or drink coaster). Orders that exceed ¥3,000 (about $26.80) will come with a special postcard too. Designs for these extra special gifts have yet to be shown.
Of course, this event is limited to Japan, and reservations are strictly online only. Ace Attorney fans, while you'll probably miss out on the food, there's a chance that Capcom will release this special Capcom Cafe merchandise onto their online store. So there's a chance that you can at least get some of the celebratory goods via a proxy seller. Stay tuned, as we'll find out more as get closer to the series' anniversary on October 12th!
Leave a Comment