Super Nintendo World is still on the way for Universal Studios parks outside of Japan, but the original is now confirmed to be receiving an expansion. The long rumored Donkey Kong addition has been announced via a press release from Nintendo.
Included in the release is a concept image of what this area is planned to look like, being separate from the existing Mushroom Kingdom and a full section all to itself.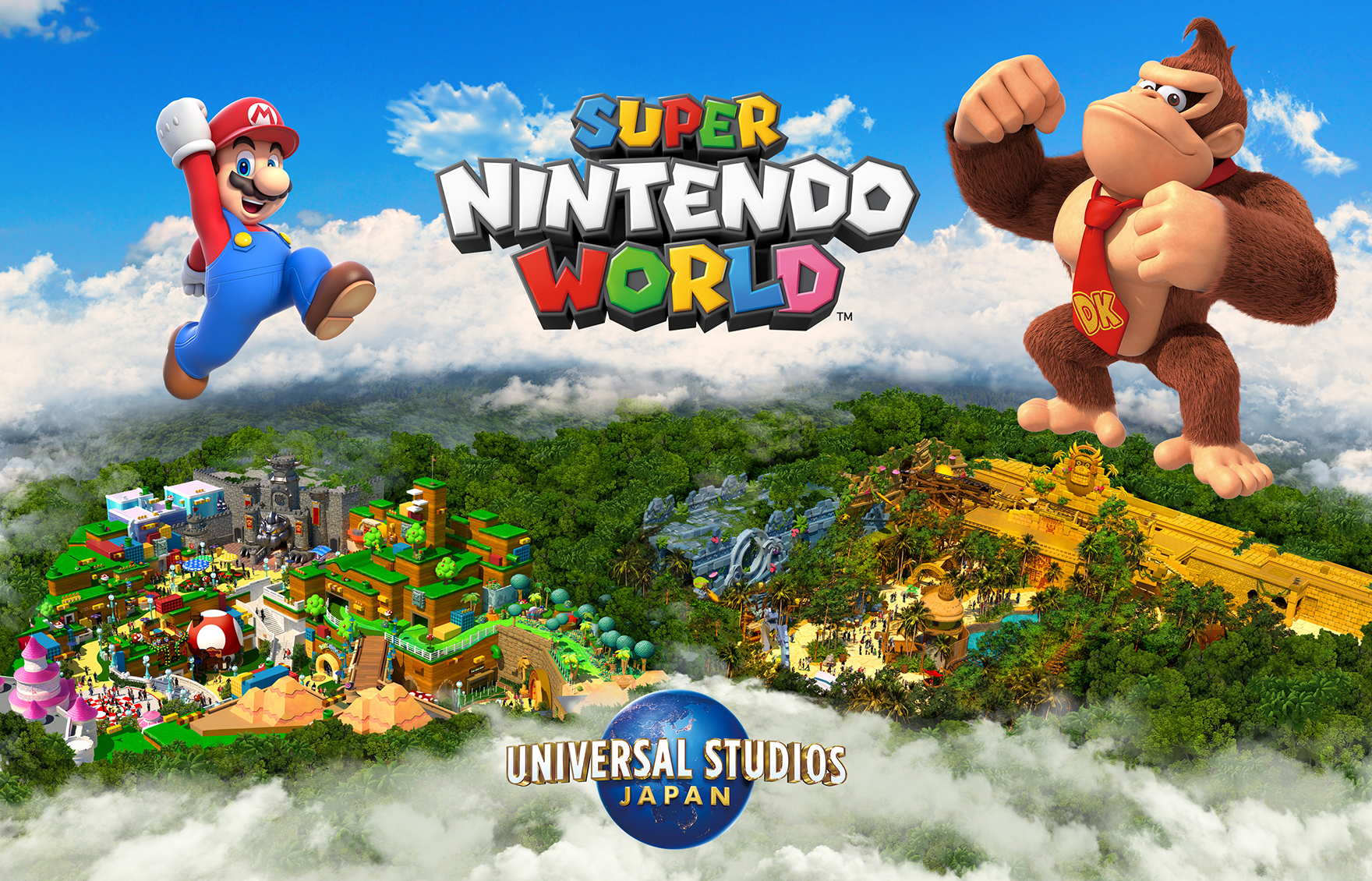 A roller coaster is planned, with minecarts ripe for use as potential vehicles. Other familiar elements, like DK's house and the Golden Temple, can all be spotted. "Interactive experiences" are planned, likely to be accessed via the existing Power-Up Bands. This could mean a Donkey Kong version of the wearable amiibo, perfect for any number of jungle hijinx. "Themed merchandise and food" is also planned.
Shigeru Miyamoto is still heavily involved in the area's development on Nintendo's end, with the following quote given with the announcement:
"I am very happy to be able to make the world of Donkey Kong a reality following the world of Mario. I am looking forward to creating a thrilling Donkey Kong experience with the amazing team at Universal. It will take some time until it is completed, but it will be a unique area for not only people who are familiar with Donkey Kong games, but for all guests."
While Japan is still restricting travel for tourists outside the country due to the continuing risks and impact of Covid-19, hopefully the world can get in on this banana slamma of a theme park when it opens in 2024. Just don't tell Seth Rogen…
Leave a Comment