Super Monkey Ball has an undeniably catchy and mood-lifting soundtrack, and it seems like the upcoming Banana Mania isn't moving away from those vibes. If you're a fan of physical releases and those tunes then you'll want to keep an eye on iam8bit's latest collab…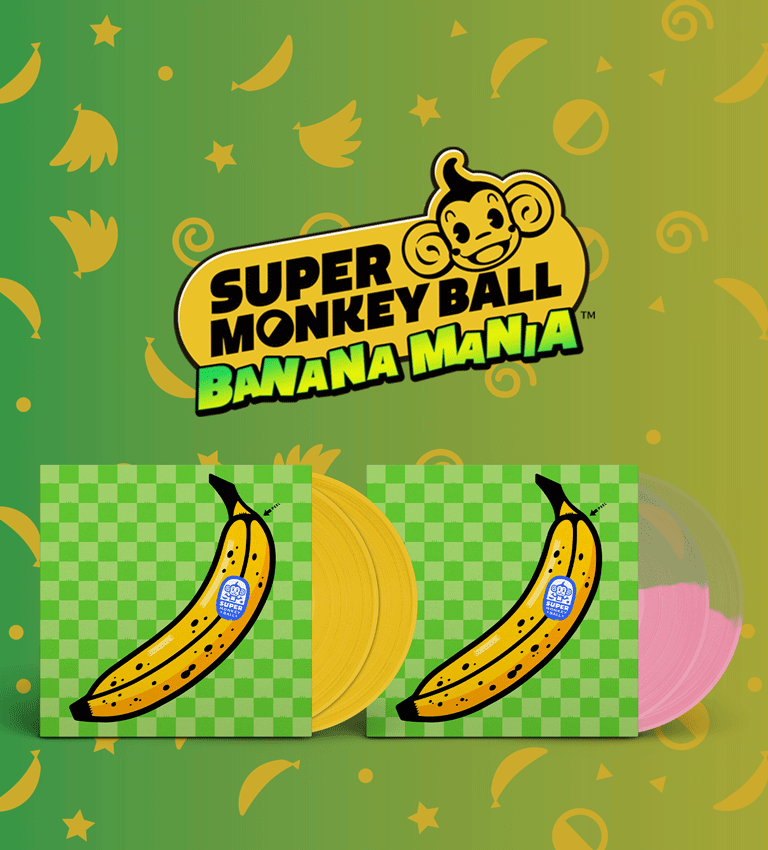 That's right, Sega is teaming with iam8bit for a vinyl record release of the new game's soundtrack. Two variants will be released – the first will make the two records look like the Monkey Balls themselves, while the more common variant will be banana yellow (with some being painted to resemble a bruised banana at random.)
The gatefold on every edition also features a peelable static cling sticker of a banana, hiding a hidden AiAi beneath.
As for the track list, you can check it out below;
[Side A]
Jungle Stage
Underwater Stage
Dinner Stage
Castle Stage
Mysterious Bird
[Side B]
Colony Tour
Desert Tour
Glacier Tour
Dive Into Storm
Banana Shrine
[Side C]
Landing On A New Island!
Freezing paradise
Khafre's Trials
Mollusk king
Swamps Of Side Chain
Skies
[Side D]
Wonder Jungle
Skip Forward With Me
A Clockwork Land
Jungle Stage 2021
Dinner Stage 2021
Kingdom 2021
Shiny Fairway
Be sure to pre-order the vinyl via iam8bit's store as soon as possible if you want the limited edition version, and both will be shipping out in Q2 2022.

Leave a Comment