Niantic is looking to enjoy the last days of summer with one last dip in the water in Pokémon GO. Taking place right before the fall equinox is September's Community Day and it's all about a certain Water-type Pokémon – Oshawott!
Unova's water starter will be splashing about more often in the wild on Sunday, September 19th, from 11 a.m. to 5 p.m. (your local time). Along with the increased spawn rates, you'll also find the following features and bonuses active in-game according to the official Pokémon GO blog: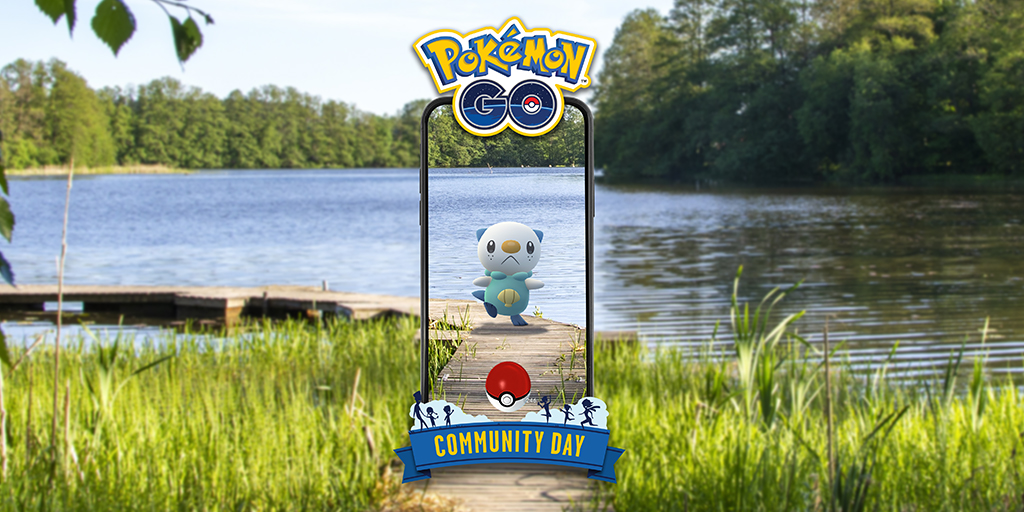 Features
Oshawott will be appearing more frequently in the wild! It will also be attracted to Rainy Lure Modules. If you're lucky, you might encounter a Shiny Oshawott!
Evolve Dewott (Oshawott's Evolution) during the event or up to two hours afterward to get a Samurott that knows the Charged Attack Hydro Cannon.
Samurott will now be able to learn the Charged Attack Razor Shell. This attack will be available for Samurott to learn even after the event has concluded.
Take a few snapshots during Community Day for a surprise!
There'll be a special one-time-purchase Community Day Box available for 1,280 PokéCoins, featuring 50 Ultra Balls, five Lucky Eggs, five Rainy Lure Modules, and an Elite Fast TM.
You'll be able to get Oshawott-inspired stickers by spinning PokéStops, opening Gifts, and purchasing them from the in-game shop.
For US$1.00 (or the equivalent pricing tier in your local currency), you'll be able to access the Oshawott Community Day–exclusive Special Research story, From Scalchops to Seamitars. This Special Research will include a Rainy Lure Module as one of its rewards.
Stay tuned for when tickets for the From Scalchops to Seamitars Special Research story go live! Tickets are nonrefundable (subject to applicable law and the exceptions set forth in the Terms of Service). Please note that this Special Research will not include an in-game medal.
Bonuses
3× Catch XP
Incense activated during the event will last for three hours
Lure Modules activated during the event will last for three hours
Save the date so you can add Oshawott's evolution line and its shiny versions to your Pokédex in Pokémon GO!
Leave a Comment