After being announced back in March, Hobonichi Mother Project's second Mother tribute book is almost ready to be released. Today the book's cover and release date were shared, along with a list of contributors to the publication. Featuring art, comics, and thoughts from creators/fans; it's a fantastic and fitting look back at this beloved series.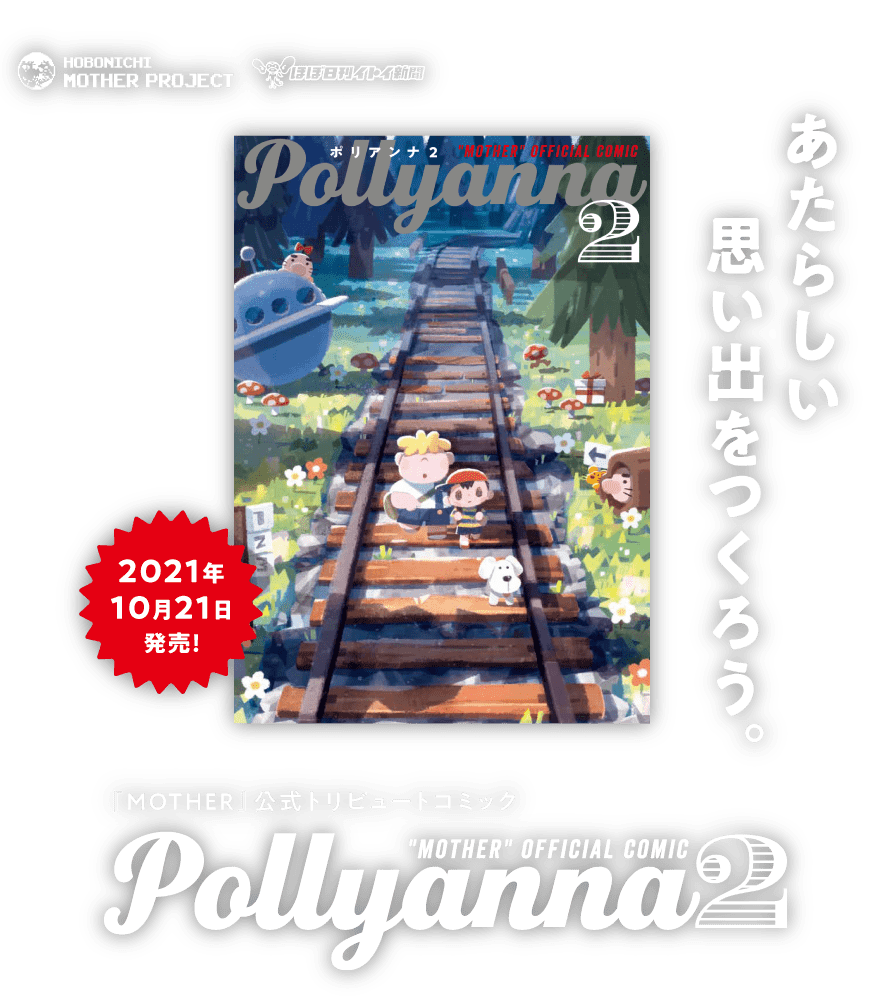 The cover features a scene evocative of the beginning of EarthBound, with Ness and Porky venturing out with trusty dog King, though with some added Mr. Saturn flair. As for those participating, Undertale creator Toby Fox is back to contribute but is joined by another successful Kickstarter indie dev. Artist, designer, and OMORI director OMOCAT will also be joining Pollyanna 2 along with several fellow creators from Japan.
Pollyanna 2 will release in Japan on October 21st. You can import the first Pollyanna directly from the Hobonichi Mother Project online shop, with the sequel due to follow suit.

Leave a Comment