Evolving Pokémon in Pokémon GO is typically a pretty straightforward affair: stock up on some delicious candy and feed it to your respective 'mon to evolve. However, some Pokémon have required a bit more TLC before they morph into their other forms. Sometimes you need to walk a specific distance, while others are require a specific time of day or the happiness of the Pokémon to evolve. But with today's introduction of Inkay, things take a turn (literally).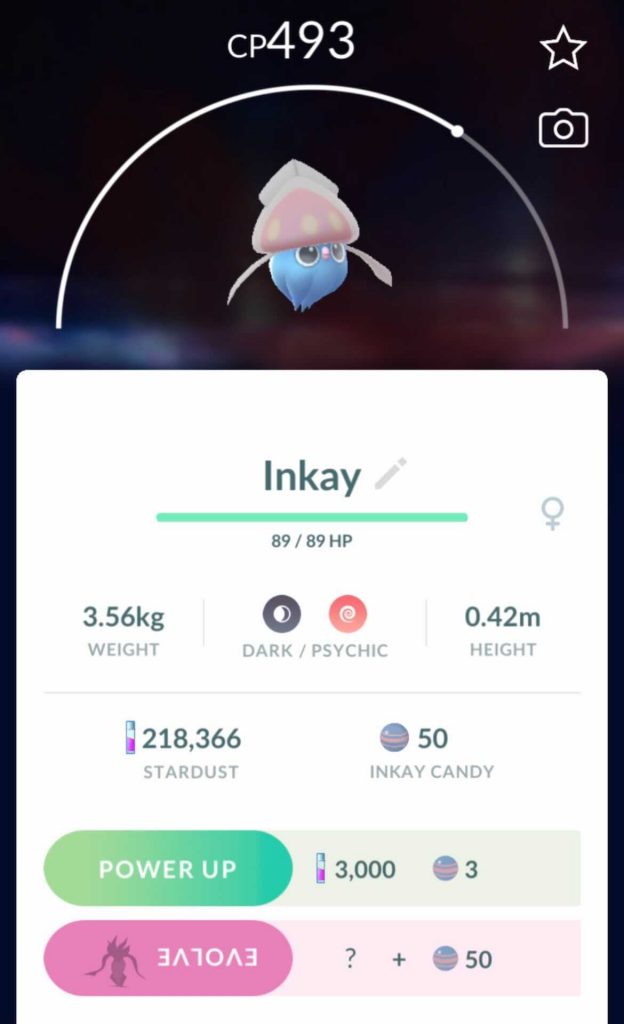 In order to evolve Inkay in Pokémon GO, you'll need to first stock up on 50 Inkay Candy. Once you have enough, head on over to the Inkay status menu, and flip your phone upside down. If placed down correctly, the EVOLVE icon will flip as well and will allow you to press it.
Easy enough? Sure is! As always, we're loving the unique ways Niantic finds to personalize Pokémon evolutions in GO.
Leave a Comment