Update: Umbreon is now available at Build-A-Bear! You can purchase the online exclusive bundle for $65.
---
It was only a matter of time once Espeon joined Build-A-Bear Workshop's huggable host of Pokémon plushes that we'd be seeing its fellow Gen II Eeveelution. Today, Nintendo Wire is proud to help announce that Umbreon will be the next addition to Build-A-Bear's Pokémon collection!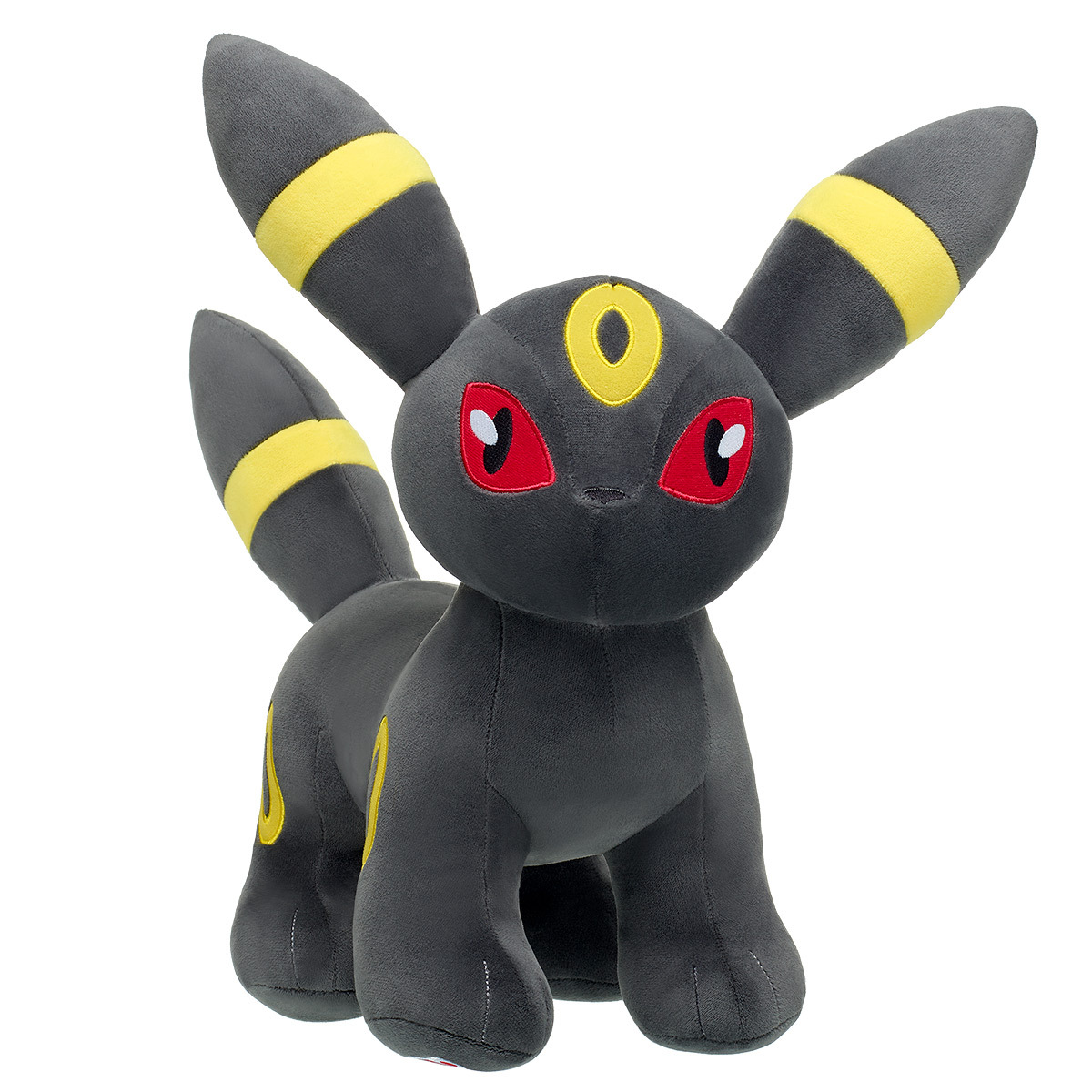 Umbreon, one of the very first Dark-type Pokémon introduced and the first to come to Build-A-Bear, will be available both in stores and via an online exclusive bundle. As has been customary for Pokémon plushes offered by Build-A-Bear, Umbreon will have a signature clothing item (a black and red cape) and matching 5-in-1 sound chip, as well as a bundle-exclusive purple sleeper.
Umbreon will be available beginning tomorrow, August 25th, exclusively from Build-A-Bear. Be sure to follow us in order to learn when you can place your order for this adorable addition to their Pokémon lineup.
Please note: At the time of this writing, the listing pages at Build-A-Bear are not live. We'll be adding them to this article when they're made available tomorrow, August 25th.
Leave a Comment