October 20th, 2021, will mark 25 years since the Pokémon Trading Card Game made its debut in Japan. Ever since it's been a mainstay, with it recently experiencing a boom in popularity.
To mark the occasion, The Pokémon Company plans to release the "25th Anniversary Collection" set. As reported by PokéBeach, the main set will feature 28 new cards, and among them is the Lugia pictured below.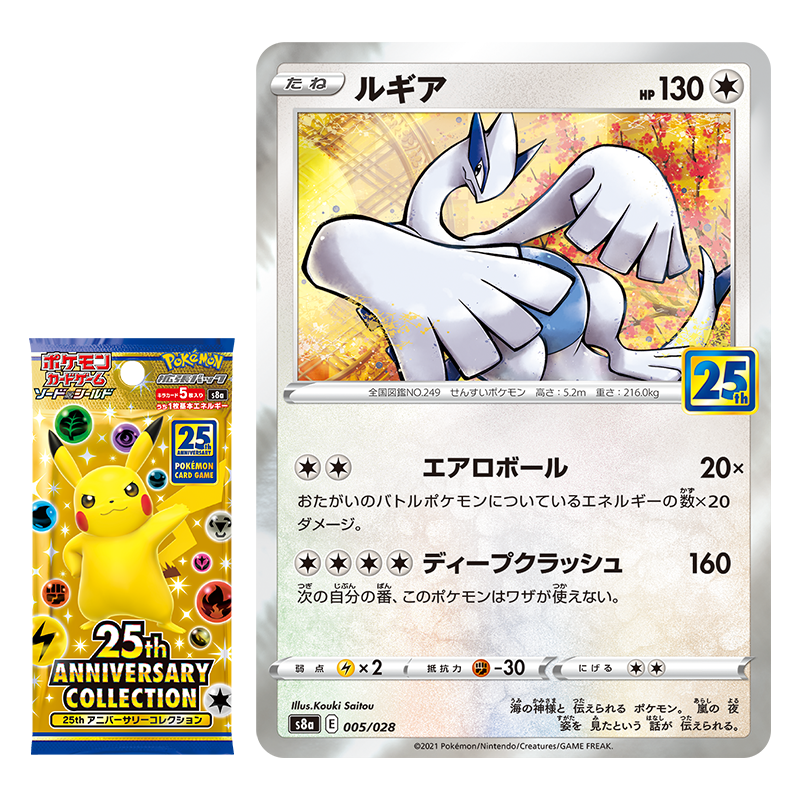 While it doesn't have too much HP compared to several current cards, its first attack, Aero Ball, deals 20 damage for each energy card attached to both cards in play, while the second, Deep Crush, deals a set 160 damage, though Lugia can't attack the next turn.
Those who buy four of the Anniversary Collection booster packs will also get a special "25th Anniversary Edition" promo pack featuring 1 of 25 re-printed classic cards. Revealed alongside Lugia is one of these – Shining Magikarp, which used to be part of 2001's Neo Revelation wave.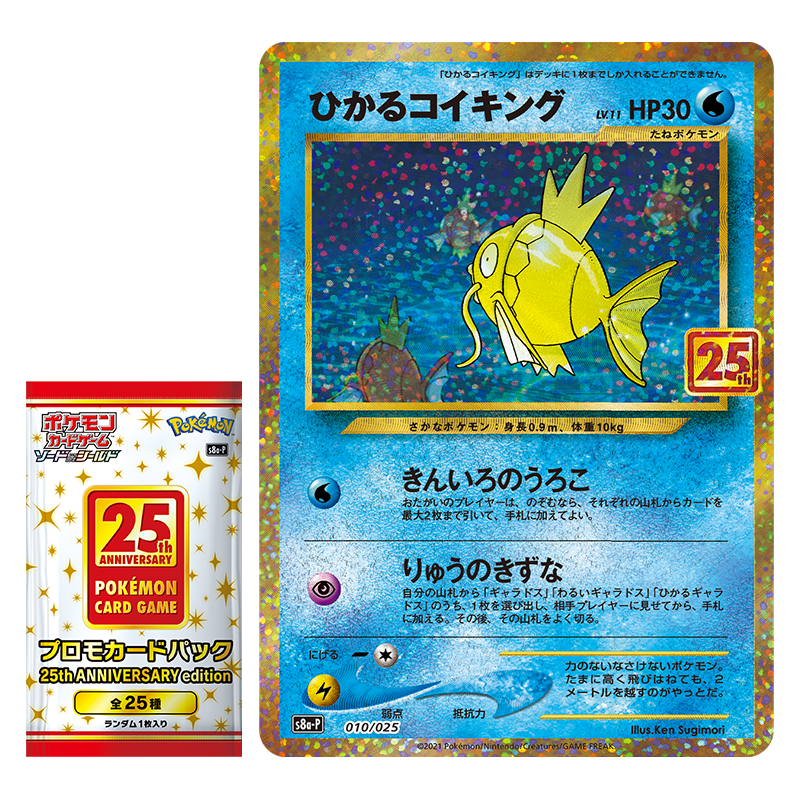 The western release of Celebrations is expected to feature both the base set plus the promo cards for a selection of 45+ cards.

Leave a Comment