Life is Strange is a series that is very much about atmosphere and vibes, and the newest entry in the series, Life is Strange: True Colors, in which the protagonist can sense emotions as a colorful aura, takes this design sense to a whole new level. To celebrate the new game and the series as a whole, Square Enix has announced that a soundtrack by award-winning indie pop group Angus & Julia Stone is available to stream on Spotify.
The album, titled "Life is Strange," features 12 tracks and is led by the track "Love Song." The upcoming True Colors game will feature some of these songs, along with songs from other artists such as mxmtoon and Novo Amor.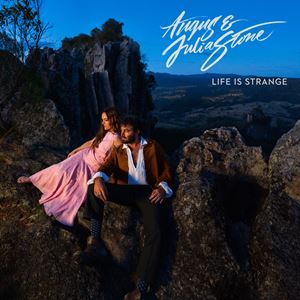 Square Enix also released a music video for the song "When Was That," featuring the characters and setting of the upcoming game.
You can listen to the album on Spotify. Life is Strange: True Colors releases on September 10th for most platforms, though the Nintendo Switch version has been delayed.
Leave a Comment