Investigating a creepy mansion, fighting through a zombie-ridden city, and saving the president's daughter from a parasitically controlled cult is great for a survival horror hero's resume, but who wants to go on a traumatic adventure without smelling their best? Capcom has revealed the Biohazard 25th Anniversary Mini Perfume Collection, a new line of Resident Evil perfumes with fragrances based on iconic protagonists Chris Redfield, Leon S. Kennedy, and Jill Valentine.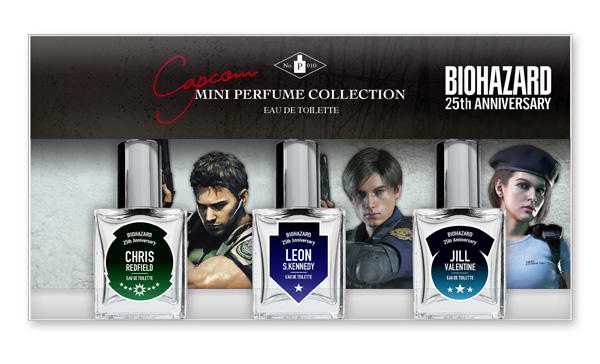 Each of the three mini bottles contain 10 ml of perfume, and there's a very nice touch regarding the labels for every bottle. Each label is shaped like the emblems of the respective character's department, with Chris's being the B.S.A.A logo, Leon's having his R.P.D logo, and Jill with the S.T.A.R.S logo.
The set will be available to order at the Capcom Store on July 23rd, priced at 6,380 yen (around $58 / £42). This latest Resident Evil edition of the Mini Perfume Collections joins similar sets based on other popular Capcom franchises including Monster Hunter, Ace Attorney, and Devil May Cry.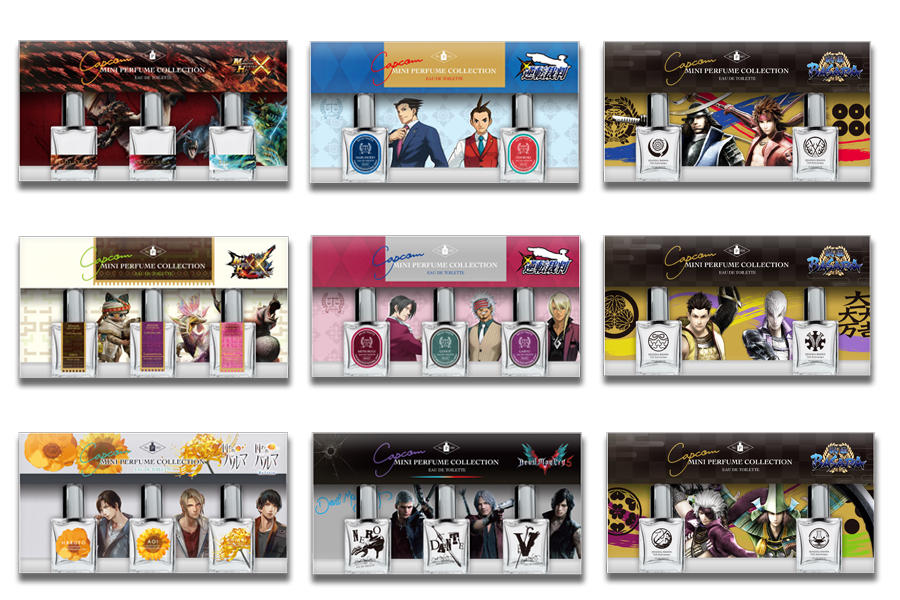 Leave a Comment